Famous Japanese Authors You Should Try Reading
In some cases, we earn commissions from affiliate links in our posts.
Many readers outside of Japan aren't familiar with Japanese literature. That's unfortunate because many wonderful authors from Japan exist.
Japan has maintained a vibrant literary culture since writing was introduced to Japan from China in the 5th century via Korea.
It was during the Meiji Period (1868-1912) when modern Japanese literature grew exponentially.
Since that time, Japan has enjoyed a wealth of literature from many different famous Japanese authors. Japan even has the distinction of being the birthplace of the world's first novel – The Tale of Genji. Famous Japanese authors have gone on to win countless awards and several Nobel prizes.
Here are 12 Famous Japanese authors to put on your reading list
Kobo Abe
Kobo Abe is the pen name of Kimifusa Abe. Abe tackles tough subjects like existentialism. His work isn't for when you want a light read – it can be difficult and depressing. However, when you want something substantial to dive into, his work is nothing short of amazing and intense. Abe was mentioned multiple times as a possible Nobel Prize recipient, but passed away before he was nominated.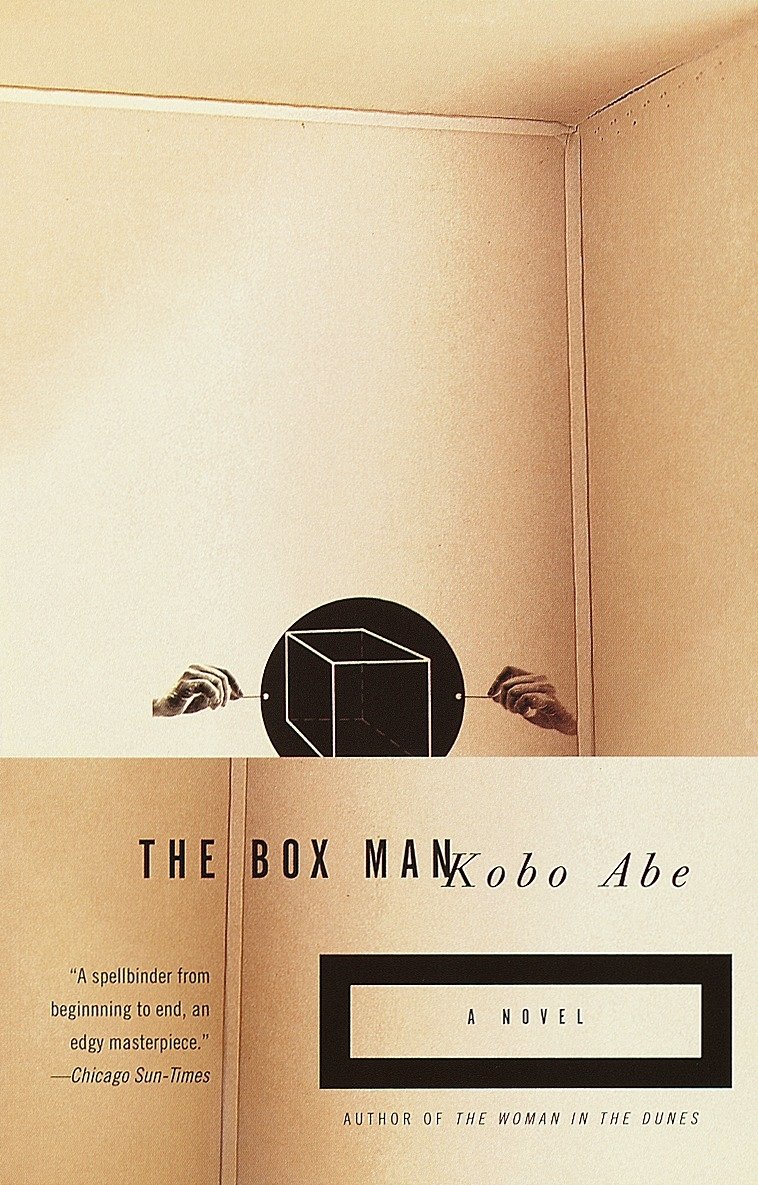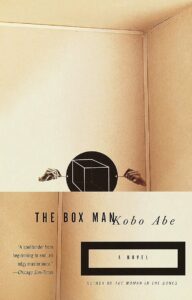 Get it: Amazon
Yasunari Kawabata
Yasunari Kawabata was the first author from Japan to win a literary Nobel prize in 1968. Kawabata was cited for his novels Snow Country, Thousand Cranes, and The Old Capital as examples of his Kawabata "for his narrative mastery, which with great sensibility expresses the essence of the Japanese mind", Kawabata is known for bridging the gap between classical and contemporary Japanese authors. His novel Thousand Cranes is set in post World War II Japan. It tells the story of Kikuji – an orphan who has an affair with a former mistress of his father's. Themes of hopeless love and feelings about death are explored eloquently by Kawabata.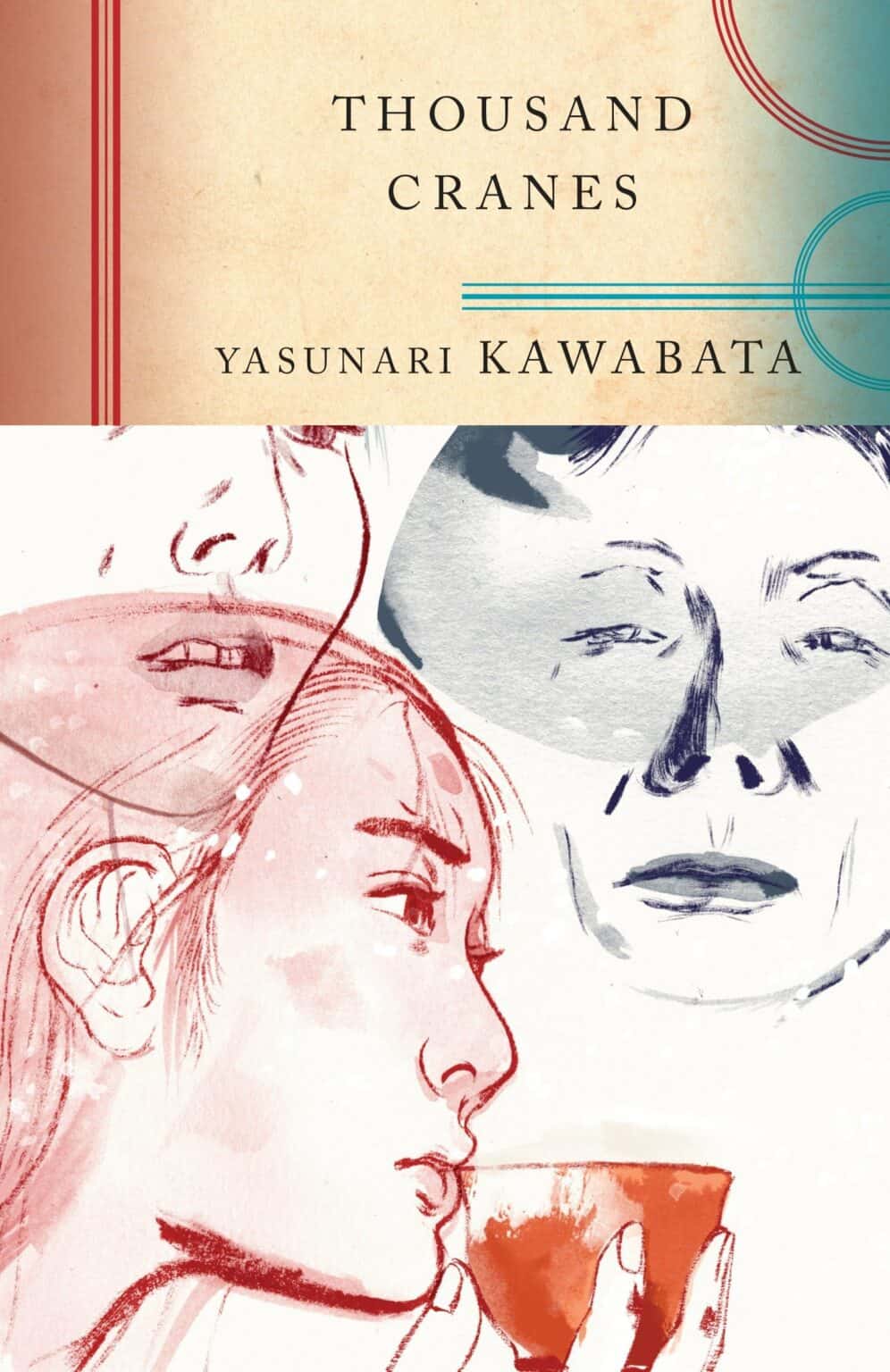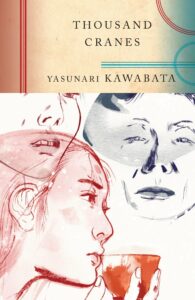 Get it: Amazon
Yukio Mishima
Yukio Mishima's life was a strange tale. Mishima was a political activist who wanted to return japan to a militaristic past. After a failed coup against the government, he committed seppuku (ritual suicide) after giving a speech to hundreds of people.
During his lifetime, Mishima penned dozens of stories. Most were heavily influenced by his views on post-war Japan. Mishima's The Sailor Who Fell From Grace With The Sea is a good example of this. The novel tells the story of a young man who is inspired by a self-sufficient sailor his mother fell in love with. The young man's respect eventually turns into hate as the sailor chooses a peaceful life instead of continuing at sea.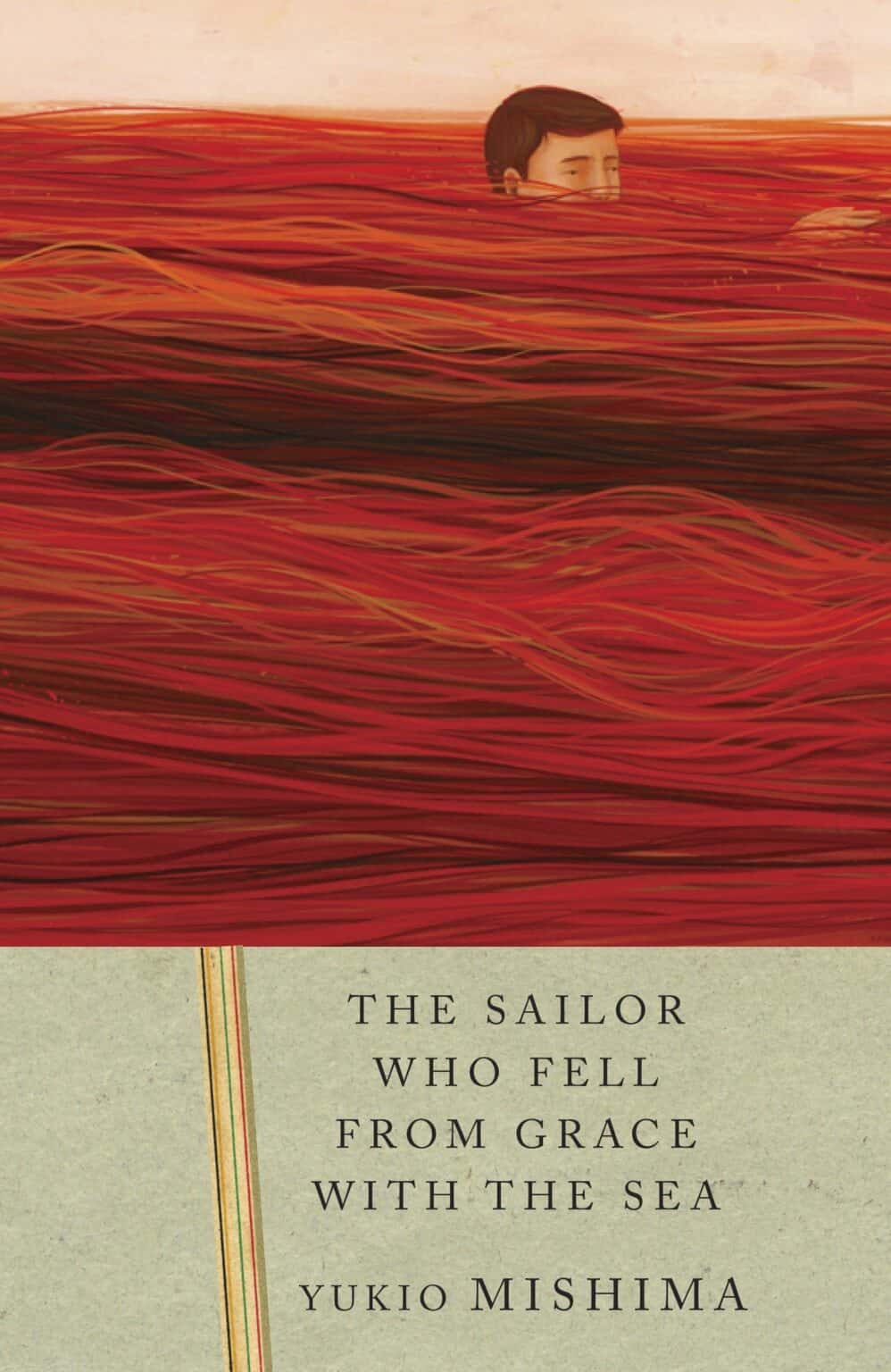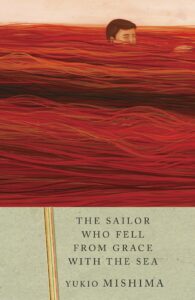 Get it: Amazon
Junichiro Tanizaki
Junichiro Tanizaki is one of Japan's biggest 20th-century authors. Tanizaki began writing before World War II, and produced his most famous work during the war: The Makioka Sisters.
The Makioka Sisters is reminiscent of some of the great British novels of the 18th and 19th centuries with its depiction of an upper-middle-class family and its arranged marriage. Tanizaki is said to have based many of this novel's events and characters on those of his own life.
It's not uncommon for modern Japanese novels to feature a cat as a primary character. The novel A Cat, A Man, And Two Women is a novella and two short stories that deal with dominance and submission in relationships. They tell the story of Shozo who is caught between his ex-wife and her younger successor. Shozo would rather be left alone with his tortoiseshell cat Lily but keeps getting dragged back into the drama.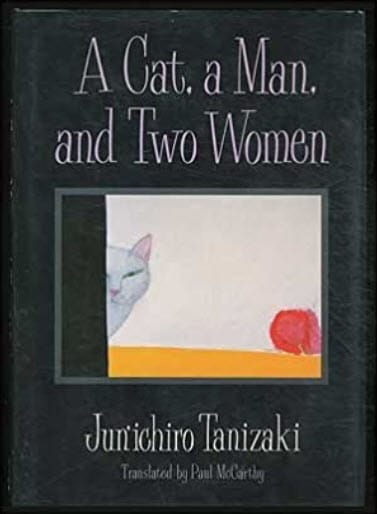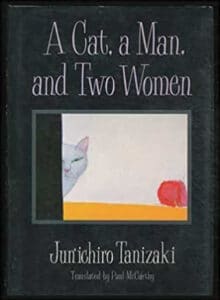 Get it: Amazon
Hiromi Kawakami
Strange Weather in Tokyo by Hiromi Kawakami is a story of two lonely people passing the Tokyo seasons together. Kawakami has a knack for accurately understanding and depicting the relationships between ordinary people. Strange weather in Tokyo uses the romance between a Tokyo salary woman and her former teacher to depict a theme of postwar Japan in prewar Japan learning to coexist.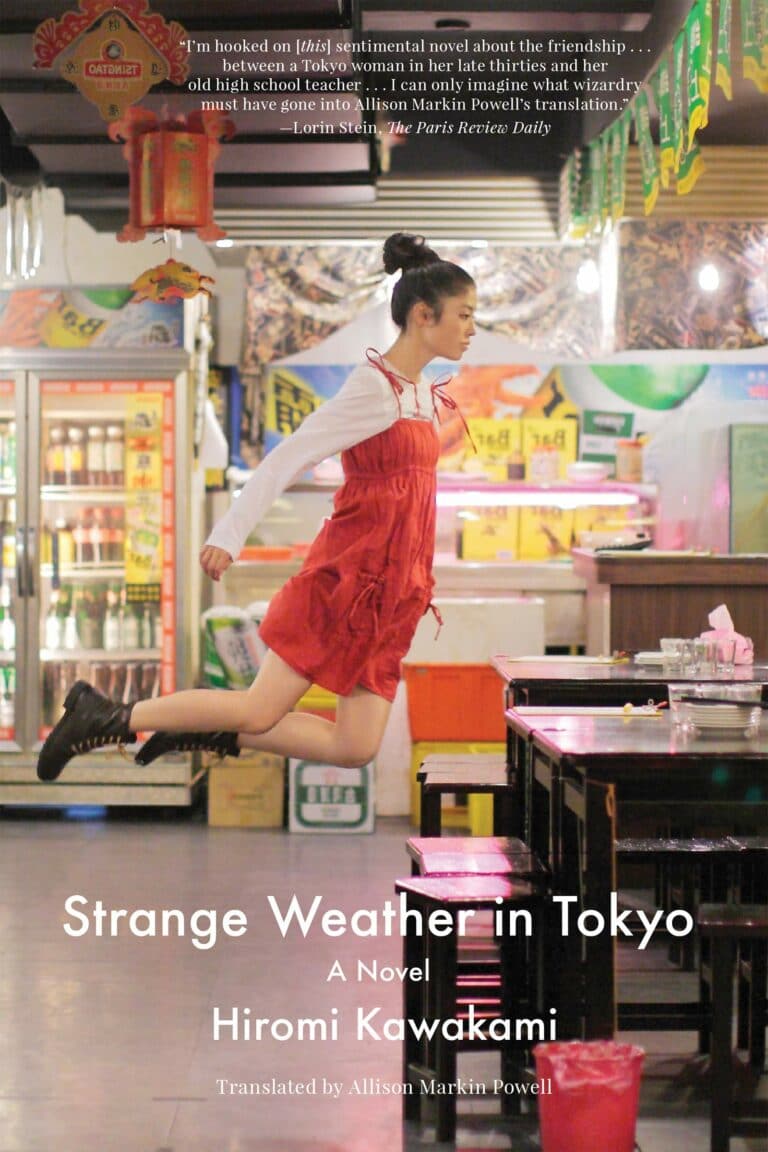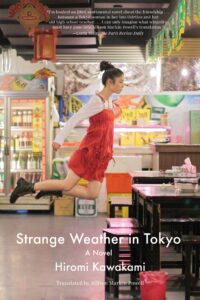 Get it: Amazon
Hitomi Kanehara
Hitomi Kanehara it is often regarded as difficult to translate. She writes in a style that reflects the uneducated Street voice of our characters. Because of this only two short novels have been translated to English. Autofiction, Snakes and Earrings and a handful of short stories are the only works of hers to have an English translation. Her work deals with young women who live their lives outside the mainstream Japanese society. Kanehara's short sharp hose does a good job of startling and unsettling the reader making for an engrossing reading experience.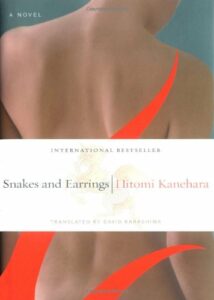 Get it: Amazon
Soseki Natsume
Soseki Natsume was a Japanese novelist who lived from 1867 to 1916.in 1900 the Japanese government sent him to study in Great Britain as "Japan's first Japanese English literary scholar".
His first novel, I Am a Cat (吾輩は猫である) , published in 1905, is one of his most celebrated works. The story is narrated by a cat in first person with the famous opening sentences "I am a cat. As yet I have no name." The cat observes human behaviors and humans themselves in a satirical way including its owner Its story is narrated by a cat as the first person with the famous opening sentences "I am a cat. As yet I have no name." The cat observes and satirizes human behaviors and humans themselves including its owner Kushami Chinno. I think Natsume understood cats well!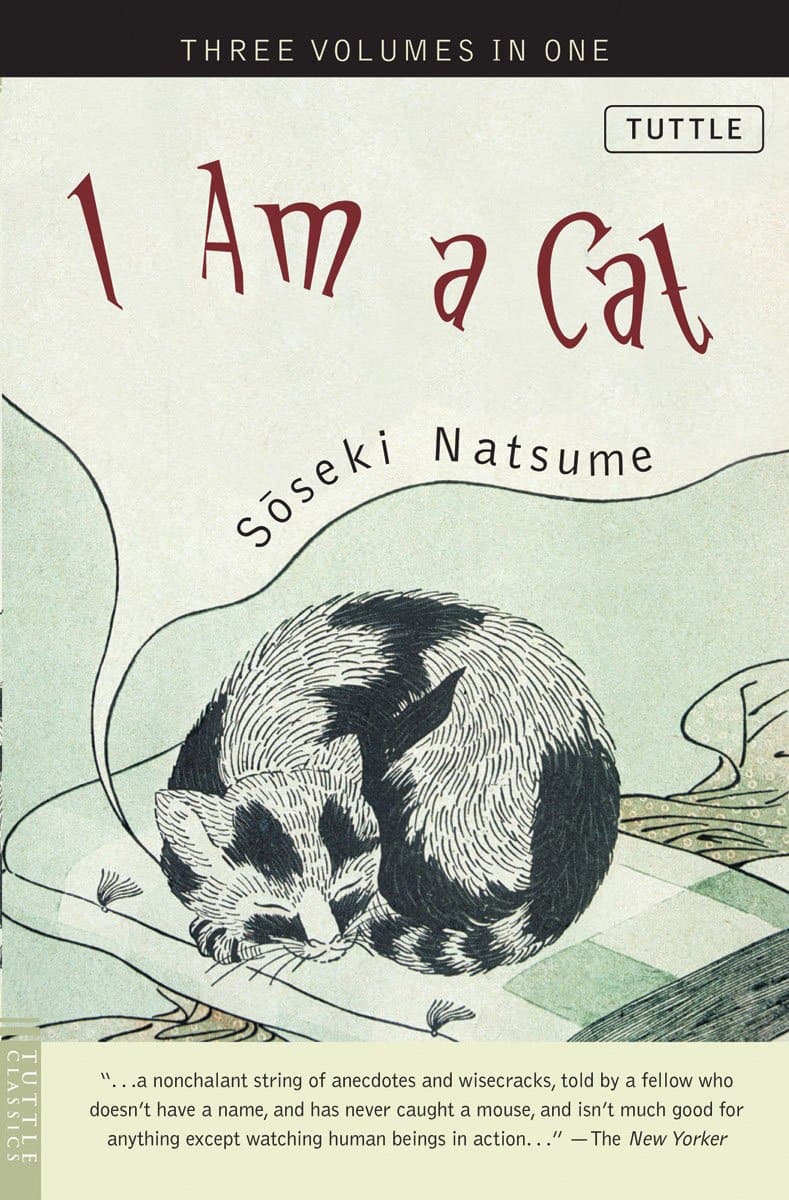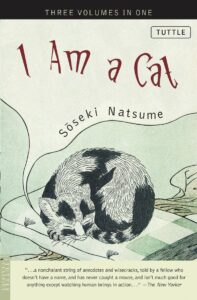 Get it: Amazon
Banana Yoshimoto (吉本ばなな)
Banana Yoshimoto is one of Japan's most famous contemporary female authors. Her novel Kitchen follows Mikage Sakurai, a university age girl who lost her parents at a young age. After the death of her grandmother she is taken in by her friend and his mother. The three of them form their own family that deals with its own losses.Kitchen was so popular that it ignited what the press called "Bananamania".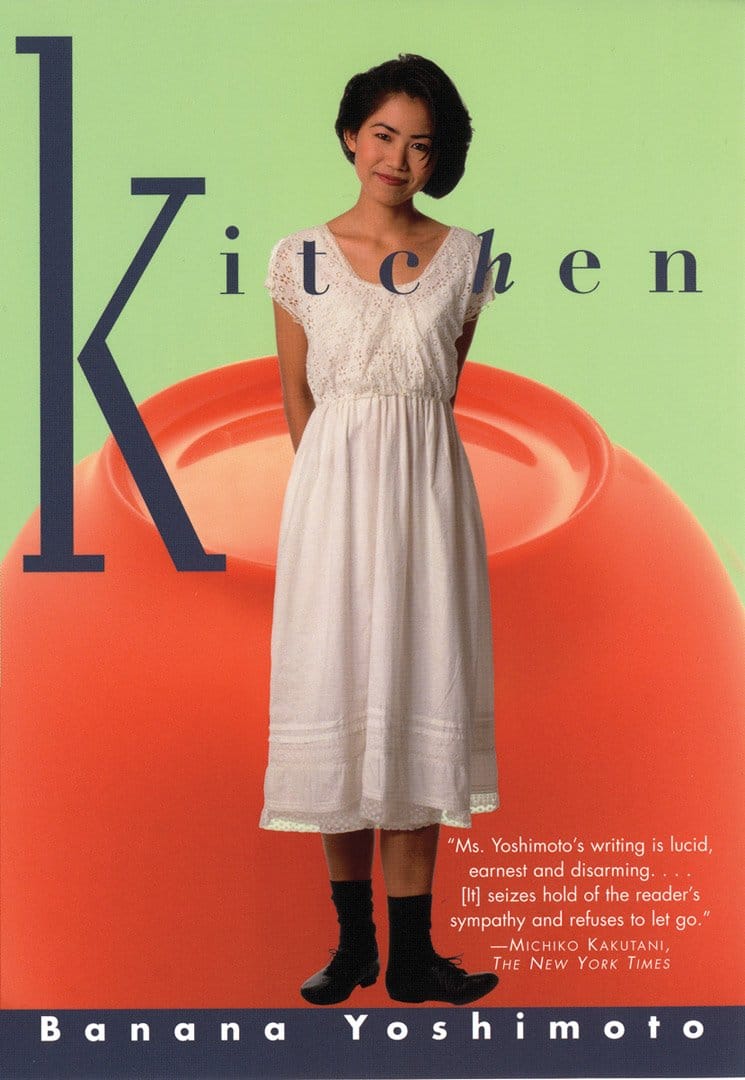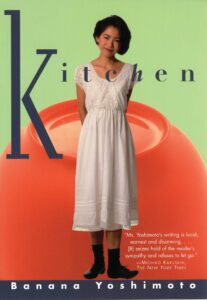 Get it: Amazon
Haruki Murakami
Probably the most famous Japanese novelist today, Haruki Murakami's works have been translated into multiple languages and read all over the world. Murakami often cites French and Russian classics as influences. Murakami is lauded for his ability to weave together a realistic story with the surreal. His style is so unique, it's hard to define his creative voice.
Norwegian Wood, one of his most well-known novels sold 10 million copies in 2009. It follows a passionate couple whose relationship is marked by the death of their best friend years before. Norwegian Wood blends the mood, music, and culture that defined the 1960's with a coming of age story about a young man's first love.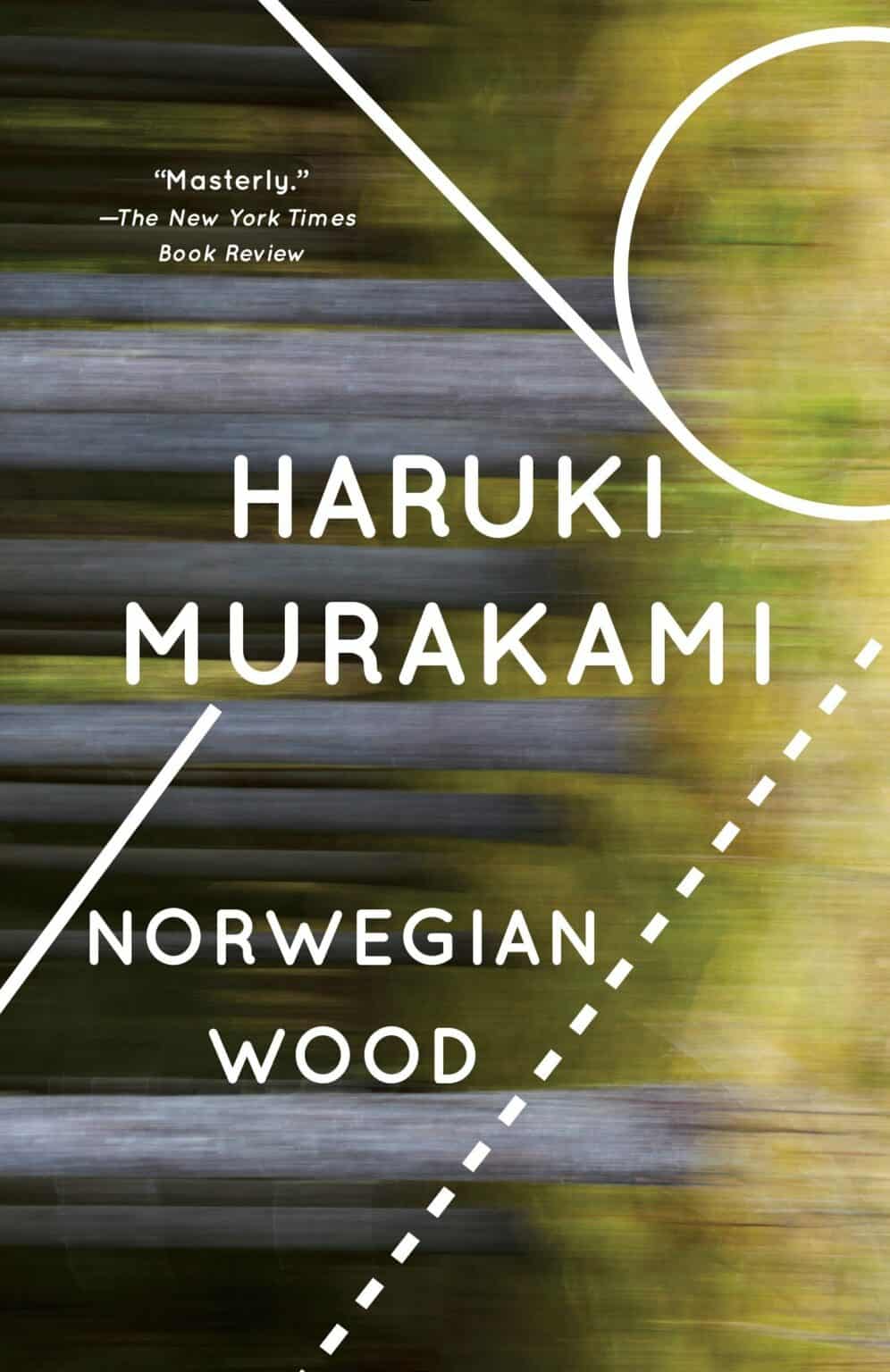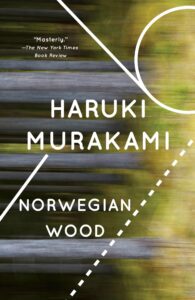 Get it: Amazon
Mieko Kawakami
Mieko Kawakami is a contemporary novelist who explores sex and gender. Her work can be seen as angry, impatient, but also revolutionary.
Kawakami's Breasts and Eggs was published in 2020, instantly receiving high acclaim. Her work explores women's relationships to societal expectations of womanhood.
Her writing style often employs Osaka-ben, which is a particular Japanese dialect spoken in Osaka and surrounding areas. The dialect is characterized by being more melodic and harsher by standard language speakers.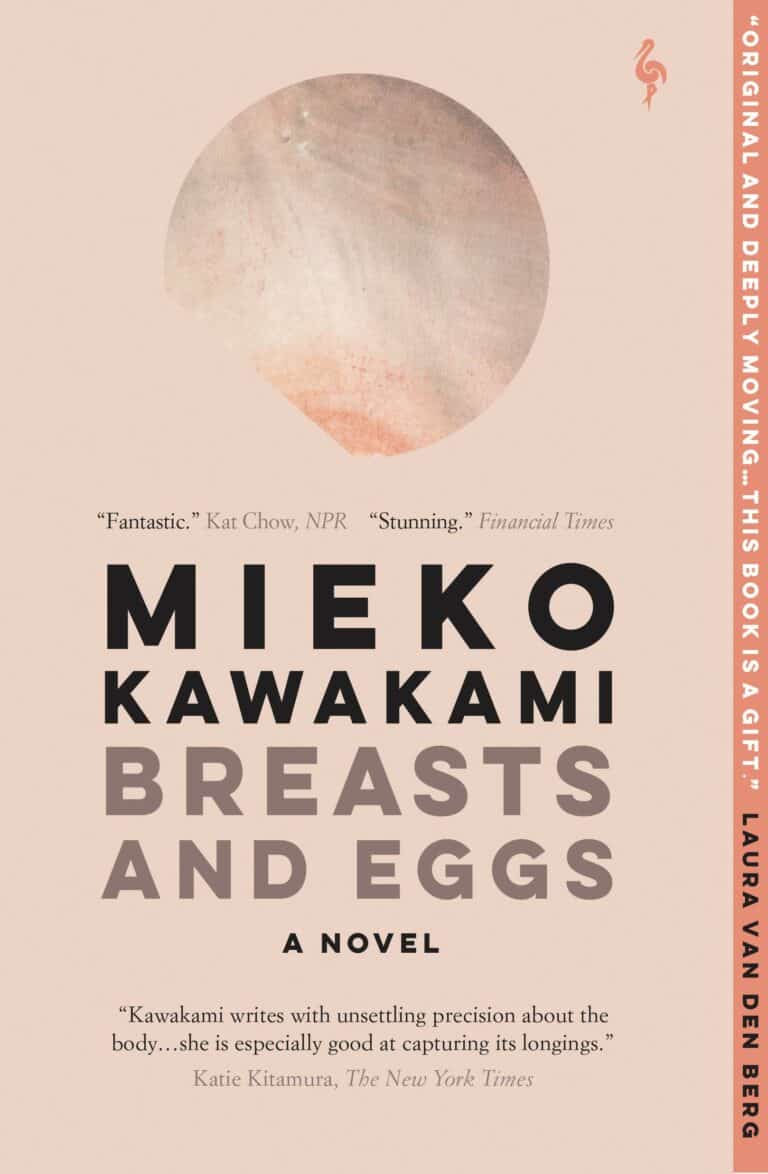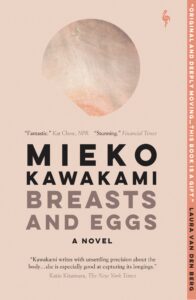 Get it: Amazon
Natsuo Kirino
Natsuo Kirino is one of Japan's most famous feminist authors, and some consider her books controversial. Kirino's novel Out is a scathing commentary on the patriarchal norms of Japanese society. The plot centers around a group of women factory workers. When one of the women reaches their breaking point, she murders her husband and seeks the help of the group to hide the body.
If you fancy a lighter read, The Goddess Chronicle is a mystical tale about two sisters living on an island who are forced to follow two different destinies.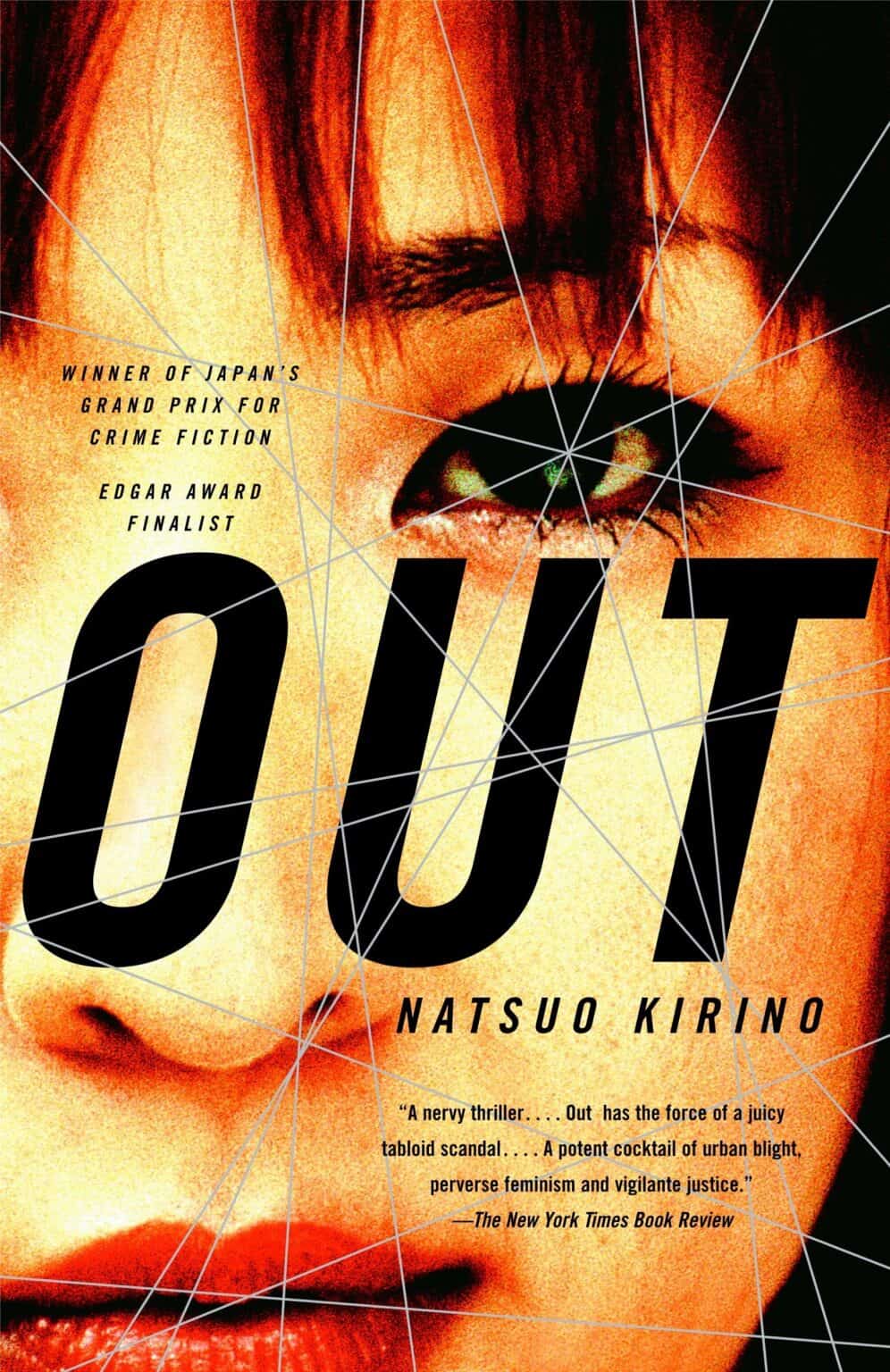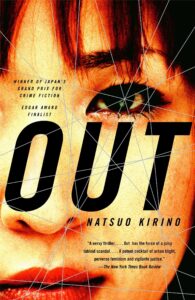 Get it: Amazon
Miyuki Miyabe
Miyuki Miyabe is a multi-award winning writer. Miyabe's writing isn't limited to one genre – she writes fantasy, sci-fi, horror, crime, and young adult. She even draws on Japanese folklore and tradition to inspire her writing.
Miyabe has a large catalog, so if you enjoy her books you'll be busy for a while. Her work has been adapted for film, television, manga, and video games. Several of her best known English-translated works are All She Was Worth and Crossfire.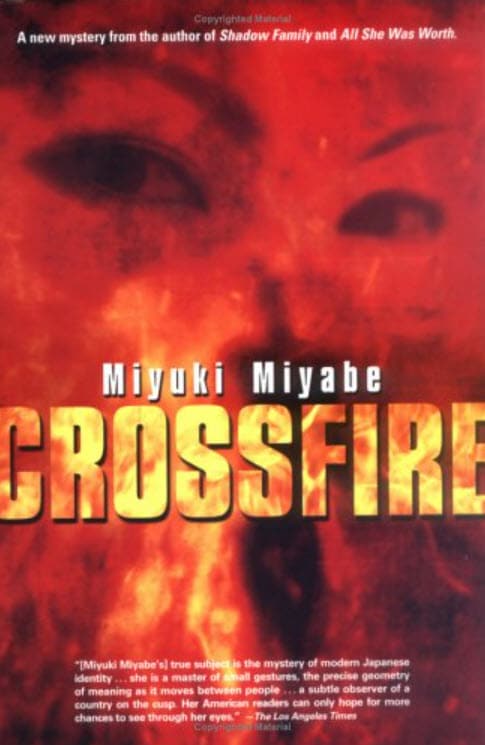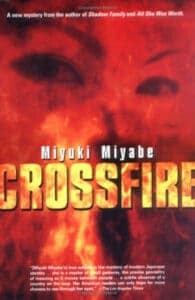 Get it: Amazon
What authors would you add to this list? Did we miss any of your favorite Japanese authors?