10 Great Sports Anime to Watch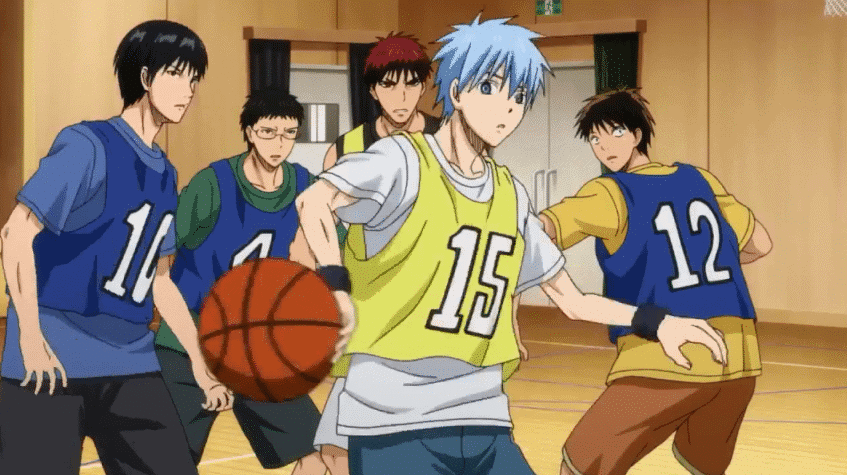 In some cases, we earn commissions from affiliate links in our posts.
Anime and….sports? Do those two things even go together?
That was our initial reaction to various sports anime we saw scrolling through shows to try.
We put off watching them for a long time until we finally forced ourselves to watch at least one episode of Haikyuu!, the anime about volleyball.
It only took a few episodes and our skepticism quickly faded away. We're not even sports fans in real life, but several of the sports-related anime are now among our favorite shows.
Sports anime isn't just about who scored the most points. Depending on the show, they blend slice of life, drama, comedy, and even some shonen themes.
Here are 10 of the Best Sports Anime to Watch
Haikyuu!!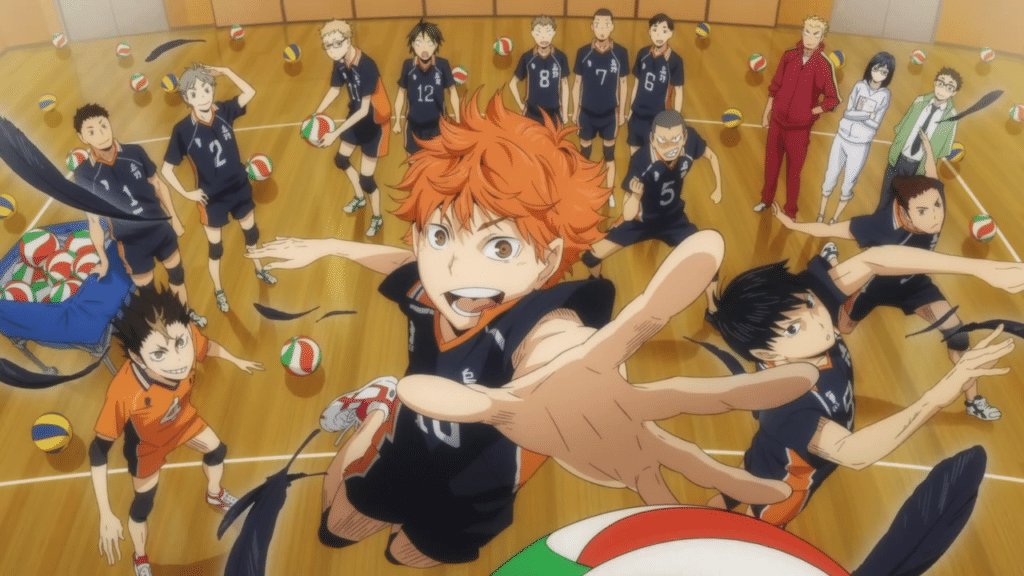 When you think 'sports anime', volleyball anime might not be the first thing that comes to mind.
Even if you hated volleyball in middle school like us – 'please don't let the ball come to me!', you should definitely check out Haikyuu!
Haikyuu! Has a lot going for it besides the game of volleyball. You get to know the characters and see them grow and develop. Volleyball is a team sport, and teamwork is a major theme in Haikyuu!
Haikyuu! is a great sports anime to start with because it has familiar themes from other genres. Fans of shonen will notice how it's all about the characters growing and getting better.
Hajime no Ippo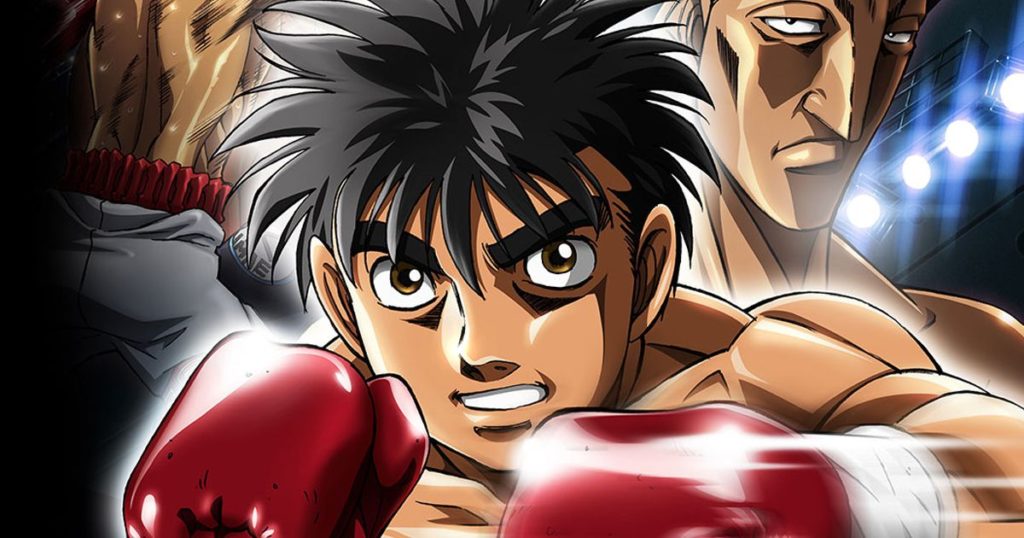 Hajime no Ippo started as a manga and followed with an anime adaptation. As you probably guessed, it's a boxing anime.
Makunouchi Ippo has always dreamed of changing himself but spends most of his time getting beaten up by his classmates.
In one particularly rough beating, Ippo gets saved by a boxer named Takamura Mamoru. After Ippo passes out, Mamoru takes him to Kamogawa boxing gym.
Ippo lacks confidence, but Mamoru trains him through relentless challenges. His desire to get stronger for himself and his mother sets him on a path to climb the boxing charts.
Ping Pong the Animation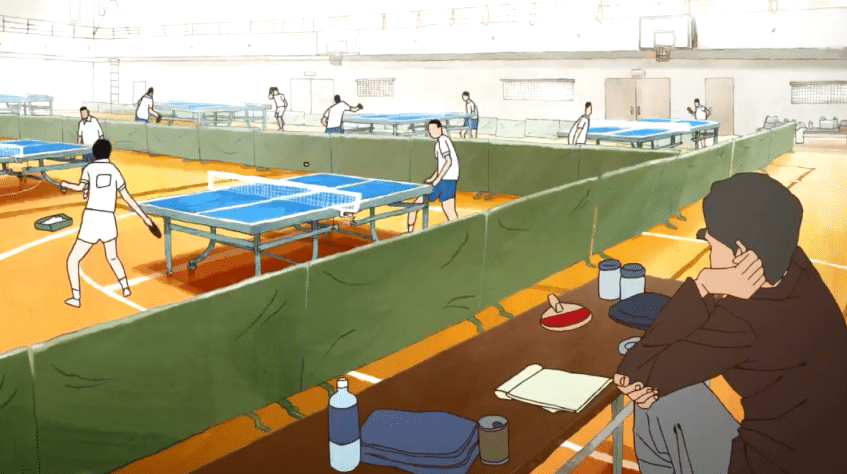 One of the most unique sports anime in this list. Ping Pong the Animation is obviously about ping pong.
Makoto and his friend Yutaka Hoshino, nicknamed Smile and Peco, have grown up playing ping pong together. Peco is driven to be the best, while Smile is content to stay the same. Throughout the years, the two friends have bonded over the sport of table tennis.
Don't let the animation style steer you away from this one. The story, characters, and soundtrack combine to tell a great story. Ping Pong the Animation gets great reviews at MAL.
Run With the Wind (Kaze ga Tsuyoku Fuiteiru )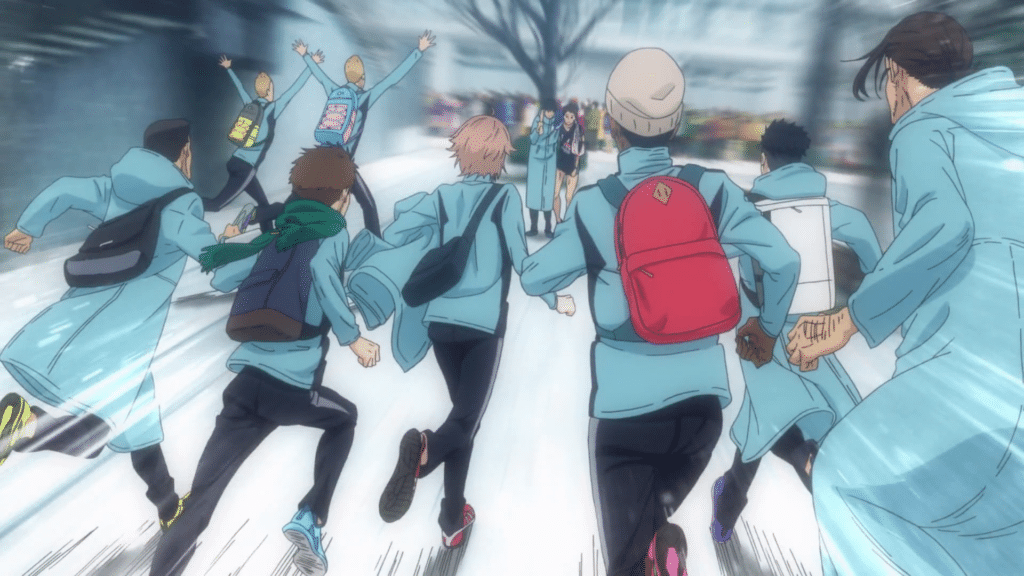 Kakeru Kurahara is a prodigious high school runner who is chased one day for shoplifting. While hiding, he runs into Haiji Kiyose – another student from his university who is also a runner.
Haiji convinces him to live in Chikusei-sou, the dumpy apartment he shares with other students. Haiji eventually tells him the apartment is actually the Kansei University Track Club dormitory. Even though everyone living there are inexperienced runners, Haiji's ultimate goal is to participate in the Hakone Ekiden – one of the biggest university marathon relay races in Japan.
Slam Dunk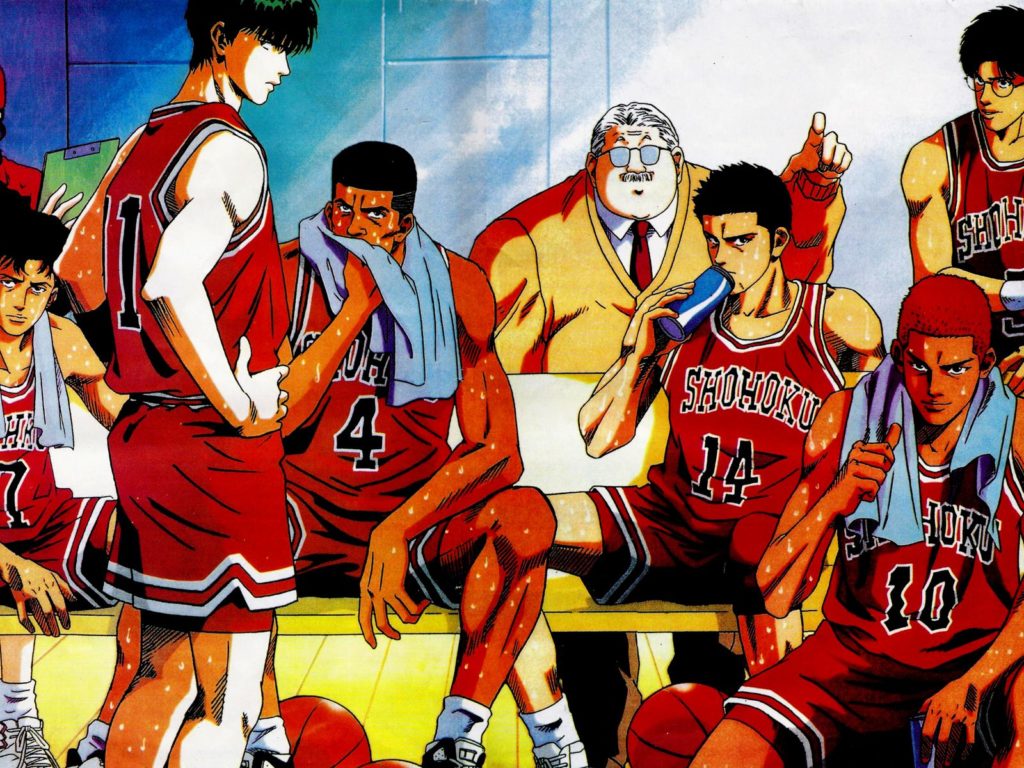 Hanamichi Sakuragi is known for three things – his massive height, red hair, and big temper. Determined to break his streak of being rejected 50 times (ouch!) in middle school, he starts Shohoku High school hoping to find a girlfriend. Unfortunately he doesn't have any better luck in high school.
One day a fellow student named Haruko Akagi asks if he likes basketball. Hanamichi is love struck and before he knows it, she's leading himto the gym and asks him to do a slam dunk (I wonder if that's how Michael Jordan started?).
Haruko attempts the dunk, but jumps a little too well and slams his head into the backboard. It doesn't take long before the captain of the basketball team gets word of Haruko's impressive jumping ability. Joining the basketball team is the last thing Haruko wanted, yet he finds himself drawn to the friendships and competition.
Ashita no Joe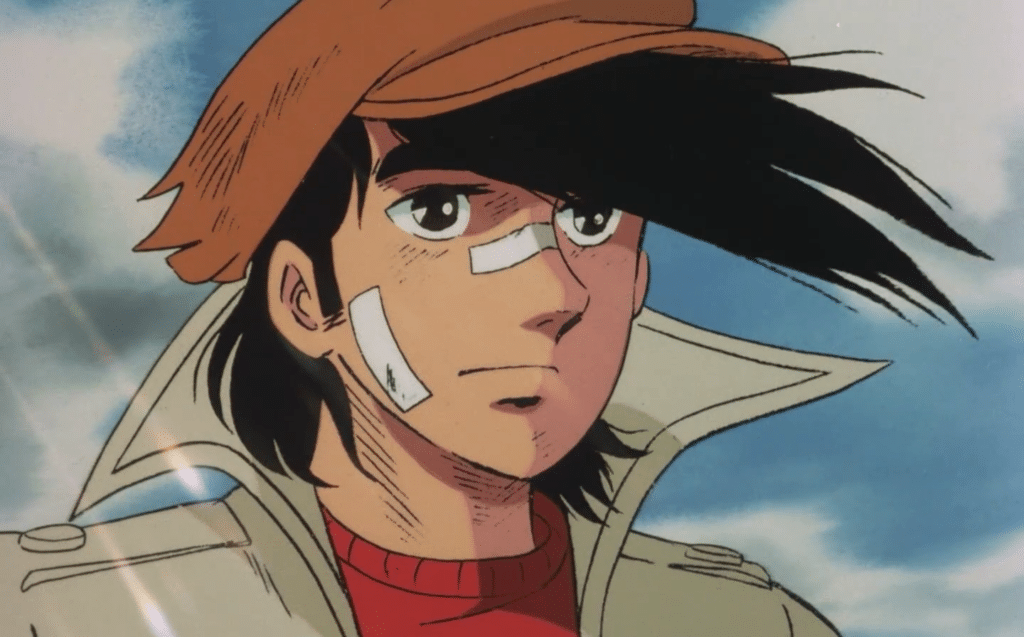 Ashita no Joe (Tomorrow's Joe) is an older anime, airing from 1970-1971. It tells the story of Joe Yabuki, a troubled youth who takes his anger out with his fists.
Joe gets jumped by a gang and despite being outnumbered, easily defeats them. This feat doesn't go unnoticed by former boxing coach Danpei Tange who offers to coach Joe. Initially, Joe dismisses this idea, seeing Danpei as an old drunkard but agrees to live with him and learn to box.
Joe isn't an easy student, and the road to the life of a professional boxer is bumpy. This boxing anime has stood the test of time and continues to be enjoyable.
Kuroku no basket (Kuroko's Basketball)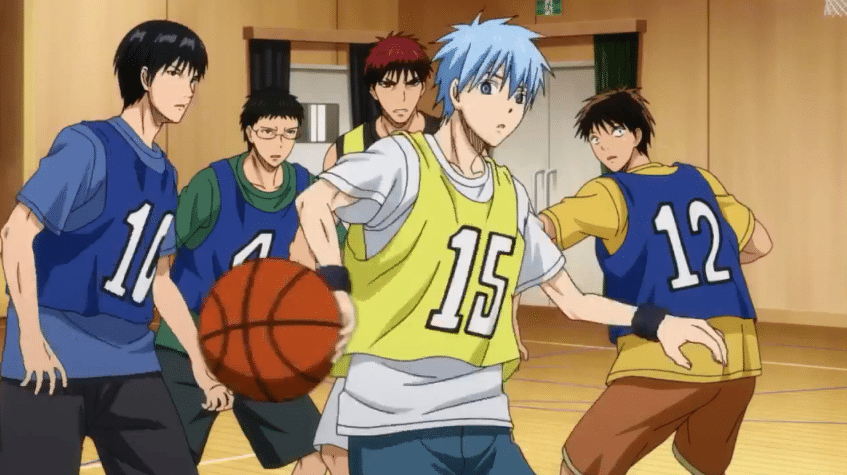 In Teiko Middle School, there existed a 5 man team called the Generation of Miracles who crushed every opponent they faced. Years later, the members are off to separate high schools and become rivals.
At Seirin High School, Taiga Kagami and Tetsuya Kuroko are two newly recruited freshman basketball players. Kuroko isn't athletic but can move on the court unnoticed. He was actually the "sixth man" on Tieko's basketball and played a key role. This anime follows the Seirin's players while they try to become the best Japanese High School basketball team.
One Outs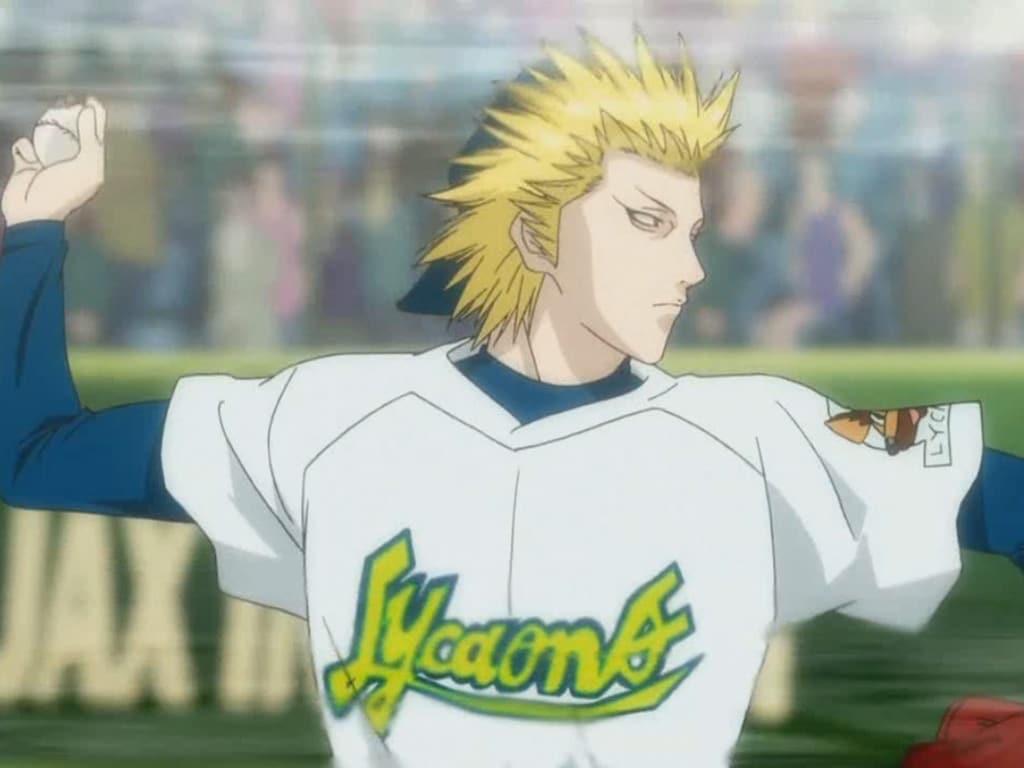 Toua Tokuchi is a professional athlete who plays a simplified version of baseball between a pitcher and one batter called "One Outs". Toua's 134kmph fastball catches the eye of Kojima Hiromichi – a veteran of the game.
Kojima wants Toua to help his team, Saikyou Saitama Lycaons win a championship. The owner of the team, Tsuneo Saikawa sees Toua as a threat to the income the team generates. Kojima comes up with a crazy plan to convince the owner to hire Toua. For every out he pitches, he will earn 5 million yen but for every run he gives up he will lose fifty million yen. No pressure!
Ahiru no Sora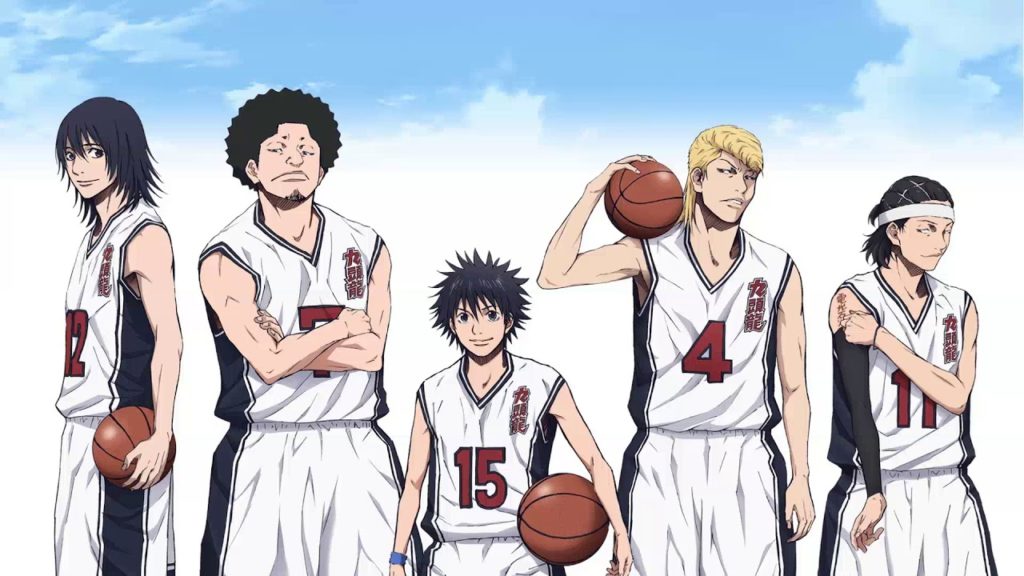 Sora Kurumatani is short but makes up for it with his ability to score on the basketball court. His mother inspired him to take up the sport, and Sora promises he'll win a high school basketball tournament.
Sora's enthusiasm is quickly squashed when he realizes the boy's basketball team is more of a club for delinquents. It's up to Sora to motivate the team and find the passion for basketball in his teammates.
Hoshiai no Sora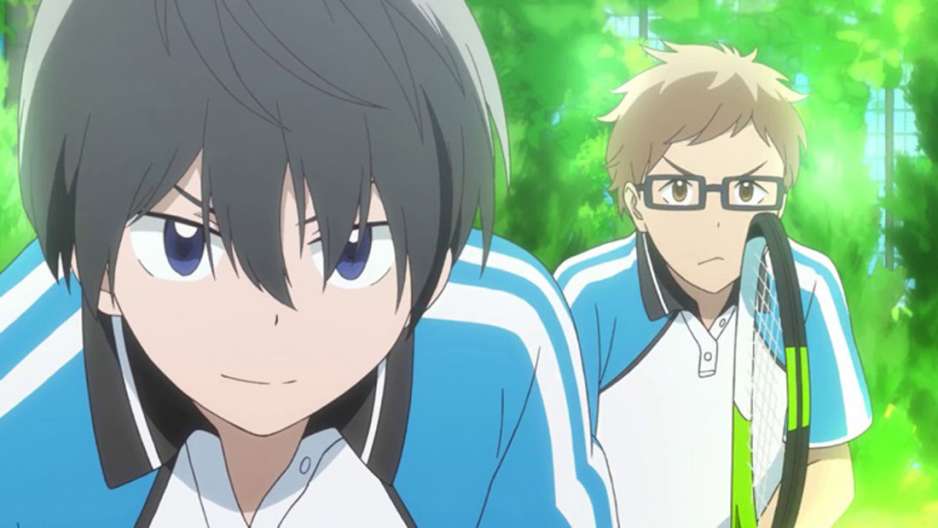 Tennis anime time! The boy's tennis team is on the brink of disbanding due to their lack of results and poor ability. Toma Shinjou is determined not to let his happen, and searches for good players to recruit. He notices the quick reflexes of fellow student Maki Katsuragi and asks him to join the team.
Maki isn't really interested in joining, but Toma keeps trying to convince him. Maki is a quick learner and it's not long before his talent leads to conflict among the team members. This tennis anime seems simple on the surface, but is a lot deeper than it appears.
Thanks for reading! What are your favorite sports related anime? Let us know in the comments!