11 Of the Best Anime Movies to Watch
In some cases, we earn commissions from affiliate links in our posts.
Anime is a form of art, unlike any other. There are a lot of anime series out there that have amazing animation, stunning character development, and an engaging storyline worthy of a binge-watch.
What gets to people about an anime series is the waiting between seasons, and the chance the show will be canceled without a satisfying ending. That is where the anime movies come in!
Anime movies are made for fans both young and old. There's a type of movie to fit just about any niche you're a fan of.
Here are 10 Anime Movies That Deserve a
Spot on Your Watchlist.
Princess Mononoke (Mononoke Hime)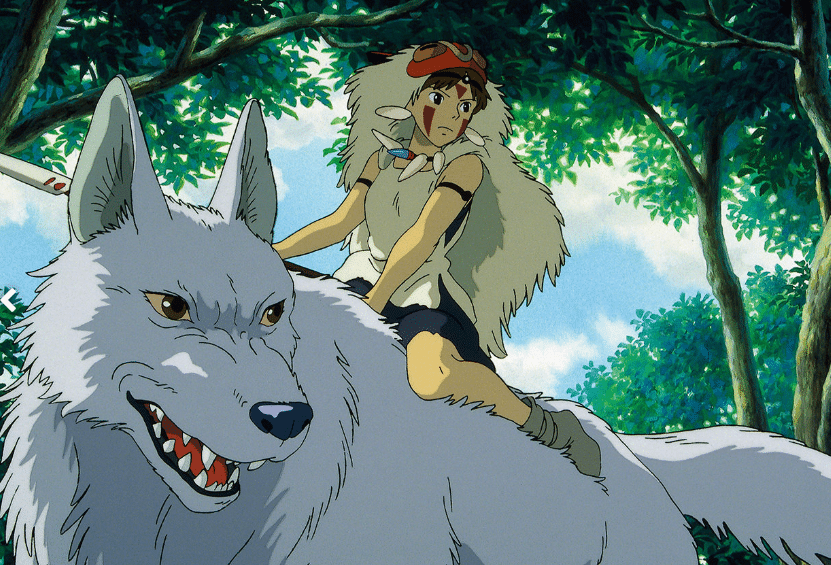 A young prince named Ashitaka defends his village from a fierce demon boar but has his arm cursed in the process. The cursed arm grants him demonic powers, but also drains his life force. The village elders send him out on a quest for a cure. During his journey and Ashitaka ends up in a conflict between Lady Eboshi and Princess San. Each side wants something different but it boils down to the advance of technology vs preserving nature.
Paprika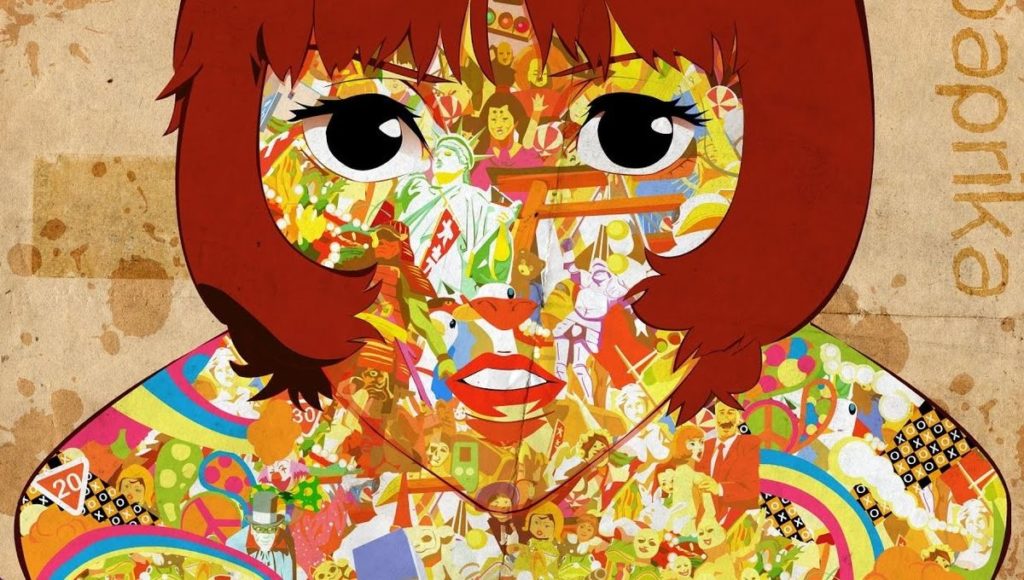 Paprika is animated by Madhouse Studio and is an outstanding piece of work by Satoshi Kon. Satoshi Kon was one of anime's most loved creators and Paprika is a great example of his work. A psychological thriller that is sure to send chills down your spine!
Atsuko Chiba and Kosaku Tokita make a technology to delve deeper into human minds and cure psychological illnesses. This technology, if in the wrong hands, can cause mental breakdowns. Exploring the farthest reaches of one's subconscious, this movie takes you into the character's dream world. This movie gets you immersed in the profound phenomenon of dreaming as it mixes illusions with reality.
Into the Forest of the Fireflies (Hotarubi no Mori e)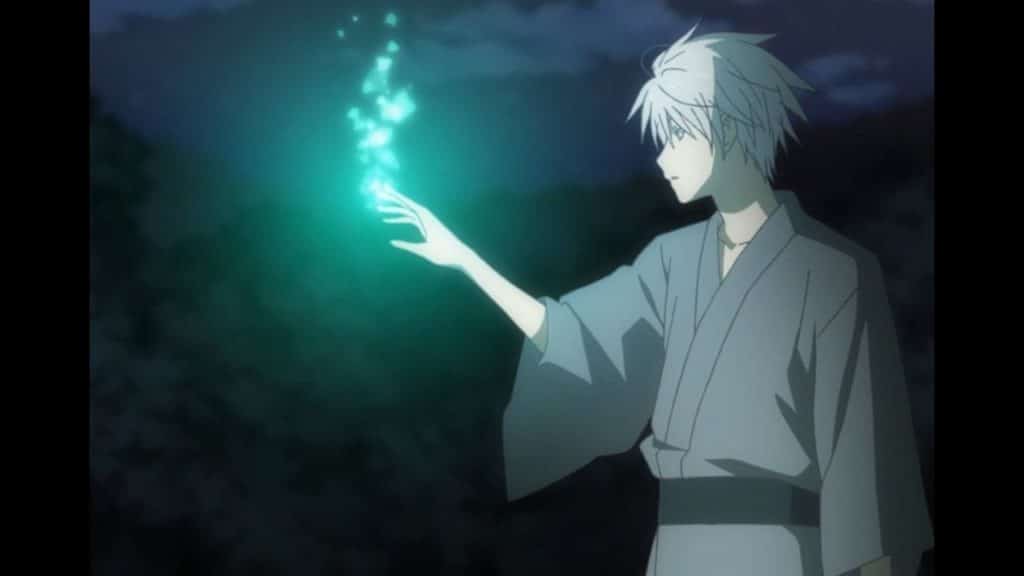 Into the Forest of the Fireflies is a heartrending movie! An emotionally intense masterwork by Brain's Base Studio, directed by Takahiro Omori.
Hotaru Takegawa wanders into the woods and gets lost. The feeling of helplessness takes over her and she starts crying for help. A spirit named Gin finds and consoles her. A romance blossoms, there's just one problem – a spirit can't be touched or they will disappear forever. You might want to keep the tissues handy for this one.
Kiki's Delivery Service (Majo no Takkyuubin)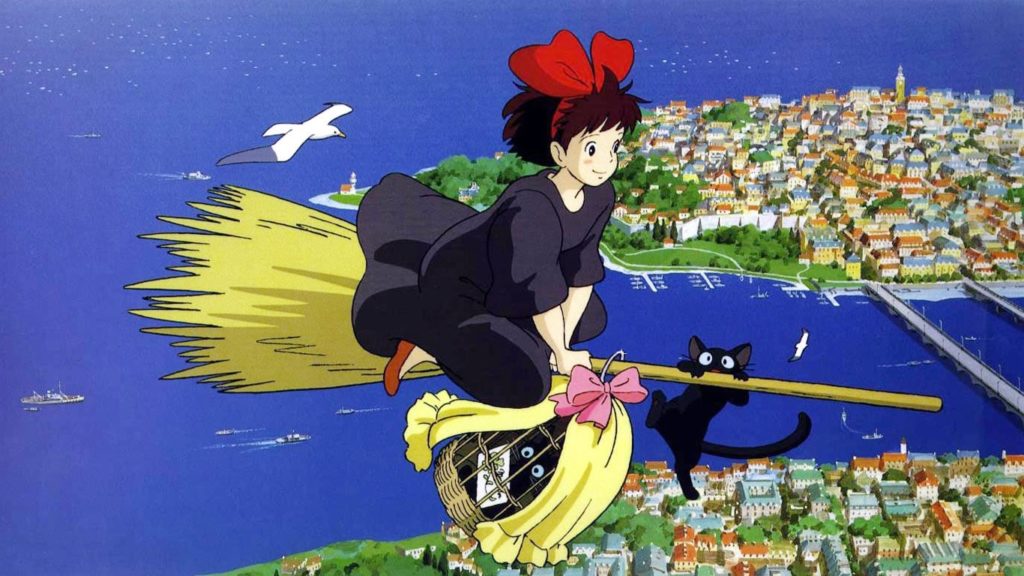 Renowned Studio Ghibli brings us a heartwarming gem of a movie, Kiki's Delivery Service. Directed by the famous Hayao Miyazaki.
13 years old Kiki, a young witch, out to explore and develop her potentials for becoming a full-fledged witch, lives in a distant town for a whole year. Struggling through her days, Kiki meets Osono, who helps her to start her very own delivery service.
Ghost in the Shell (Koukaku Kidoutai)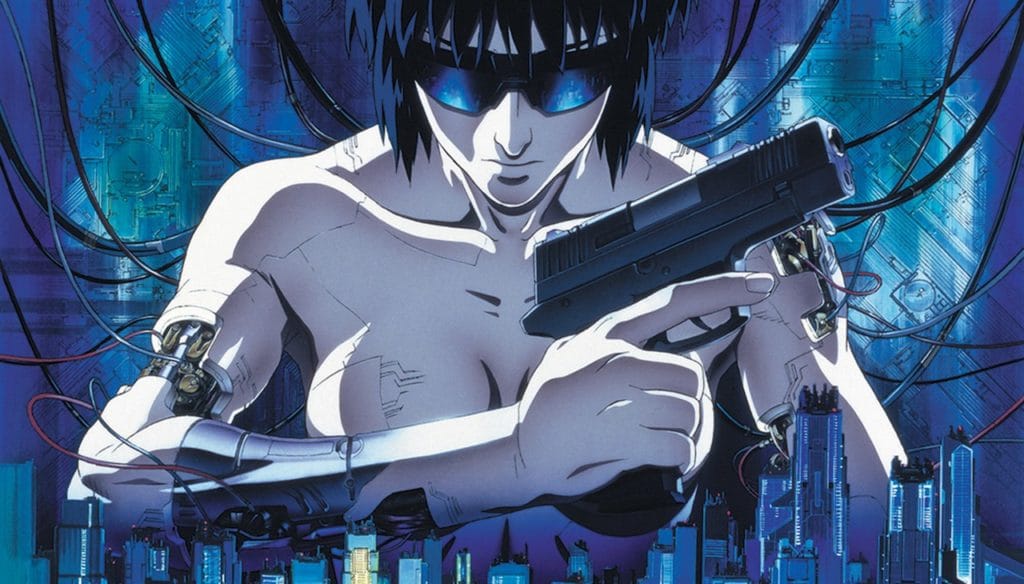 Animated by Production I.G Studio and directed by Mamoru Oshii, Ghost in the Shell is a bone-chilling sci-fi movie released in 1995, long before the Scarlett Johansson version.
A cyborg police-woman, Motoko Kusanagi, struggles to find the hacker known as the "Puppet Master", who strips victims of their memories. As Motoko Kusanagi gets deeper into the complicated case, she's forced to question deep philosophical questions such as the meaning of life.
Spirited Away (Sen to Chihiro no Kamikakushi)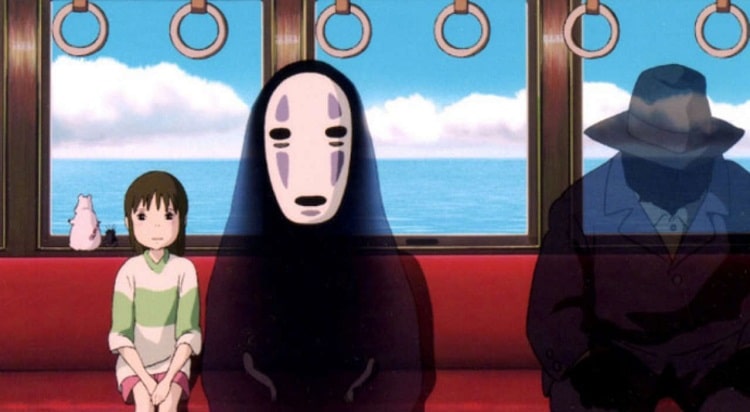 Another marvel from Studio Ghibli, Spirited Away is directed by the amazing Hayao Miyazaki.
Chihiro Ogino, a troublesome 10-year-old, ventures into an abandoned amusement park, inadvertently entering into the spirit world. Now trapped, she must learn to work and live among the spirits.
Spirited Away was the highest-grossing film in Japanese history, with a total of ¥30.4 billion from Japanese box office sales alone. It's also the most successful film to debut from Japan, with a total of $289 million worldwide, and winner of numerous awards, including the Academy Award for Best Animated Feature at the 75th Academy Awards in 2003.
A Silent Voice (Koe no Katachi)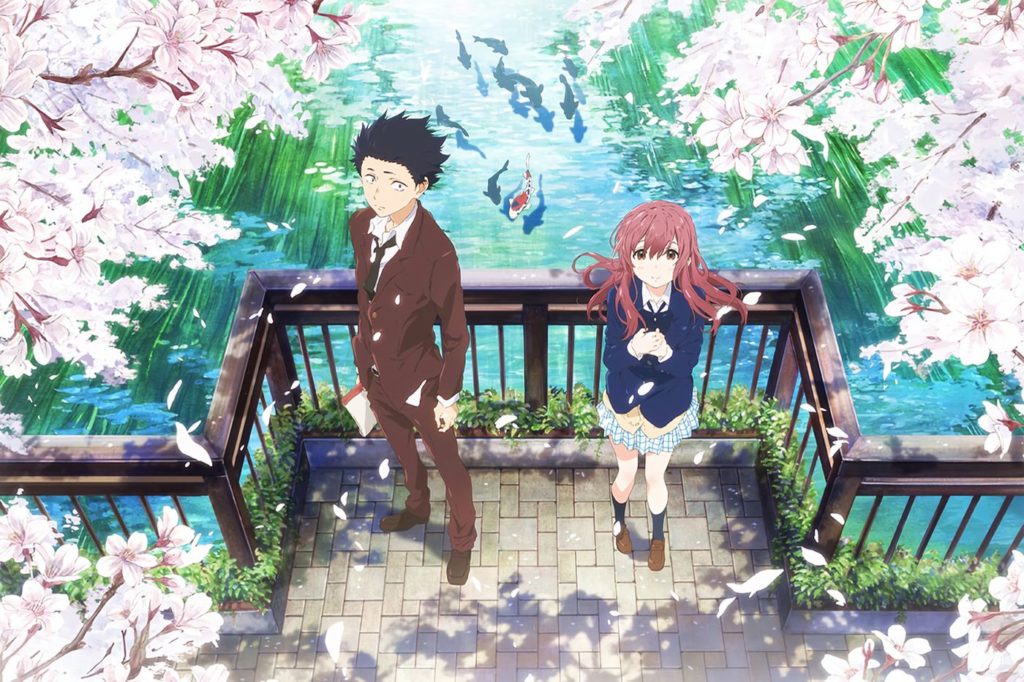 A Silent Voice is an emotional and heartwarming story directed by Naoko Yamada and animated by Kyoto Animation. It's currently the second-highest rated movie on My Anime List.
To beat boredom, Shouya Ishida and classmates bully the new transfer student – a deaf girl named Shouko Nishimiya. Her mother complains to the school resulting in Shouya taking all the blame. Shouko ends up transferring out of the school, and Shouya deals with years of being ostracized by his classmates.
Setting out on a journey of redemption, Shouya seeks out the girl he once bullied to make amends. If you're ready for some tear-jerkers, then this movie is just what you are looking for!
Wolf Children (Ookami Kodomo no Ame to Yuki)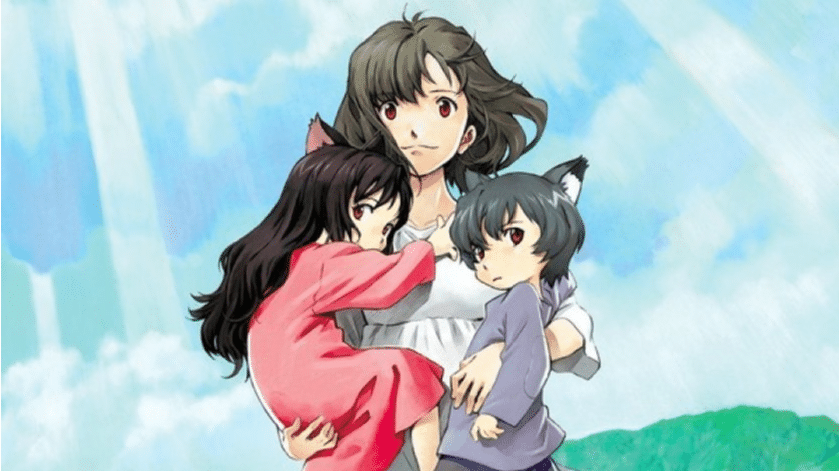 Wolf Children was directed by Mamoru Hosada and animated by Studio Chizu.
Hana falls in love with the last surviving werewolf named Ookami. Despite, Him being a werewolf Hana's love doesn't change for him. The unconventional romance blossoms between a human and a werewolf as their struggles to start a family play out. Ultimately, it's a heartwarming story about the challenges of parenthood.
Perfect Blue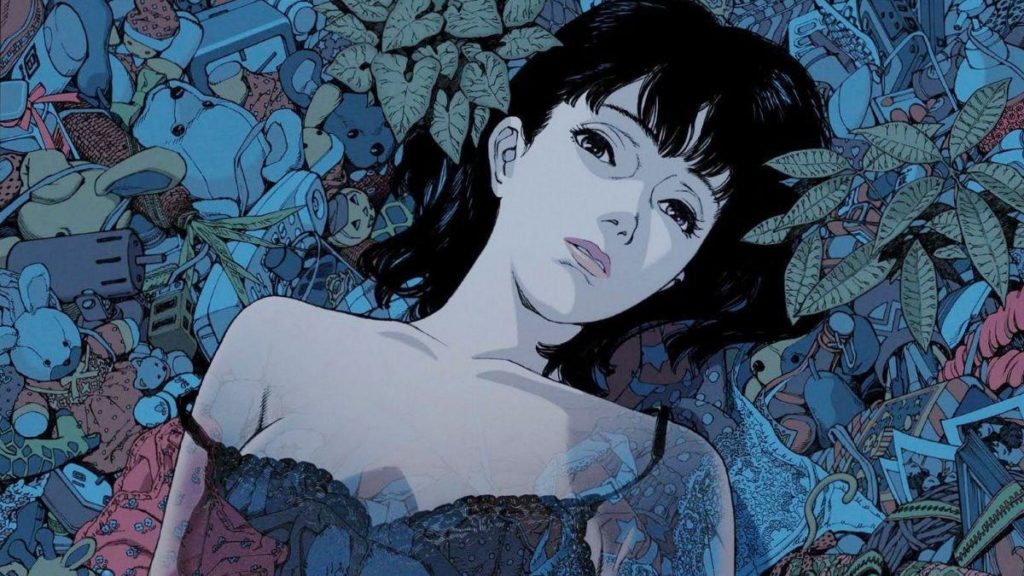 Directed by Satoshi Kon, Perfect Blue is an intense psychological thriller.
Mima Kirigoe, J-pop idol of the group CHAM! leaves the group to try her luck in acting. The acting world doesn't turn out how imaged. The acting work becomes more demanding,, an obsessed fan starts stalking her, and an anonymous website begins to impersonate her life.
This is a wild ride of a movie that blurs the lines between fantasy and reality. Definitely for mature audiences only.
Grave of the Fireflies (Hotaru no Haka)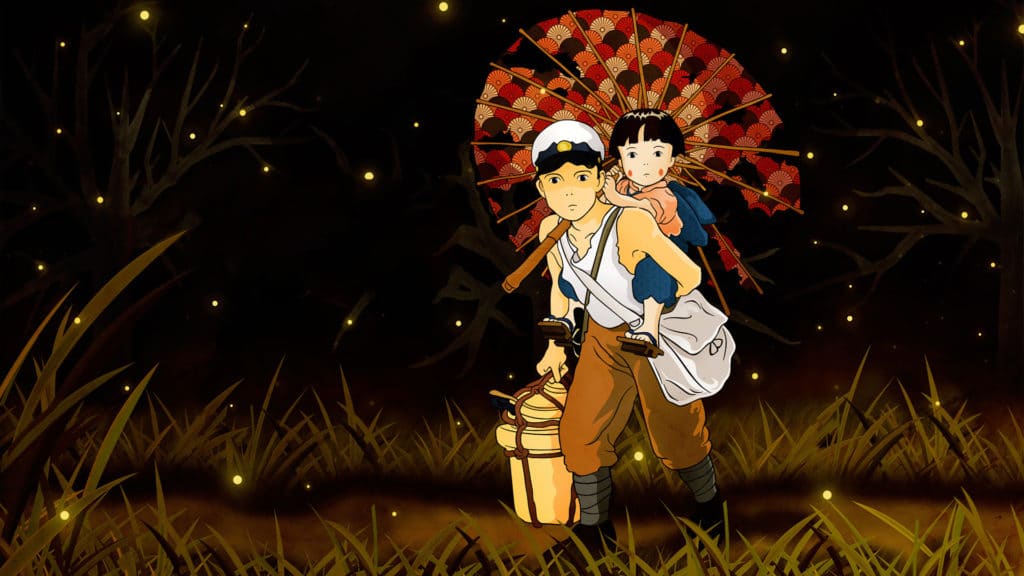 Studio Ghibli's classic from 1988 – Grave of the Fireflies is an outstanding piece of work.
By the end of World War II, siblings Seita and Setsuko have lost their parents and home. Without parents or a place to call home, the pair wander the countryside witnessing the ravages of war.
An emotionally intense Studio Ghibli masterpiece that's left an impact on generations of fans.
Your Name (Kimi no Na wa)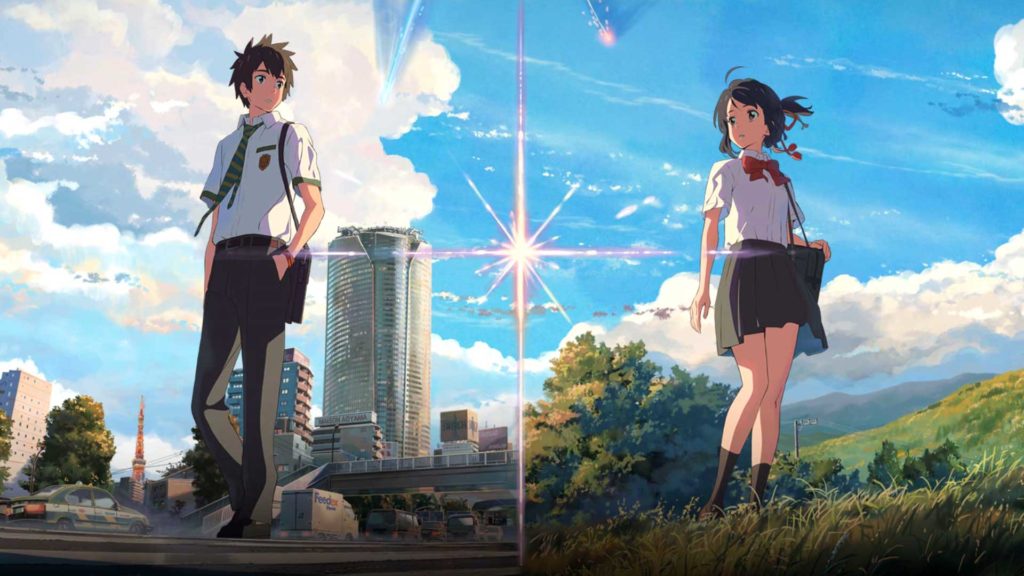 This visually impressive anime is a beautiful piece of work by Makoto Shinkai and the CoMix Wave Films Studio. Your Name is currently the top-ranked movie on My Anime List and ranks #7 across all anime there.
High school girl Mitsuha Miyamizu longs to leave the countryside and live in the bustling city of Tokyo.  At the same time in the city, Taki Tachibana juggles school and a part-time job hoping to one day become an architect.
One day Mitsuha and Taki awaken to discover they've switched bodies. Trying to figure out what happened, the two embark on a journey searching for each other.
---
We're just scratching the surface with this list. There are so many amazing anime movies out there to discover. What anime movies top your list? Let us know in the comments!