7 of the All-Time Best Shoujo Anime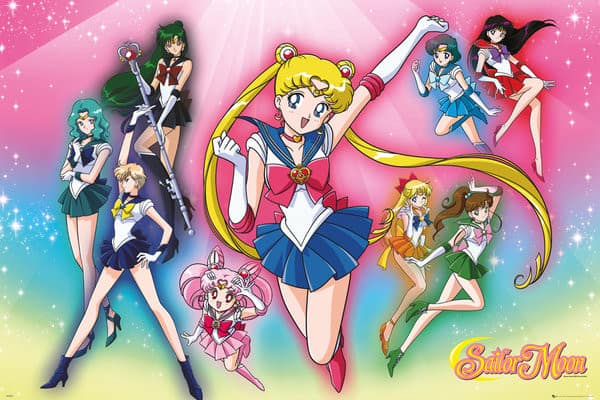 In some cases, we earn commissions from affiliate links in our posts.
Sugar and spice and everything nice- welcome to the best of the Shoujo world!
What Does Shoujo Anime Mean?
Shoujo ( 少女) is a genre of anime and manga created to appeal to a largely female audience. Works labeled as shoujo typically evoke feelings of youthful happiness- think cherry blossom petals, first kisses, and unicorn magic. 
While themes of romance, comedy, and the simple pleasures of domestic life prevail in shoujo works, some shows do delve into more morally-gray territory. But fear not! Shoujo anime will almost always leave you with a happy and fulfilling ending. 
Are you ready? Good feelings await in a list of…
7 Must Watch Shoujo Anime
Sailor Moon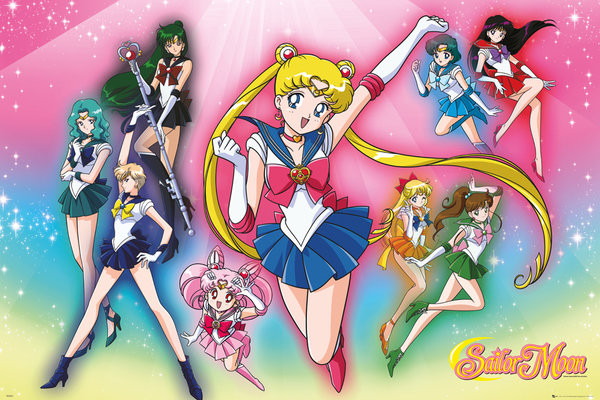 Released: 1992-1997 (original) and 2015-2016 (reboot)
Episodes: 200 (original) and 39 (reboot)
Middle schooler Usagi Tsukino takes on her destined role as Sailor Moon – defender of the planet in this classic, world-renowned anime. Together with the other Sailor Scouts, Usagi must balance her life at school, her newfound magical powers, and the chaos of growing up- all while fighting off the forces of darkness!
When you think of the genre "shoujo", Sailor Moon may be the first to come to mind! The original Sailor Moon anime gained the support of fans all over the world. The 2015 reboot honored the original anime and gained new popularity for the series. There are numerous Sailor Moon movies and video games, and Pretty Guardian Sailor Moon Eternal is an upcoming animated movie to be released in two parts in early 2021. 
Fruits Basket / Furuba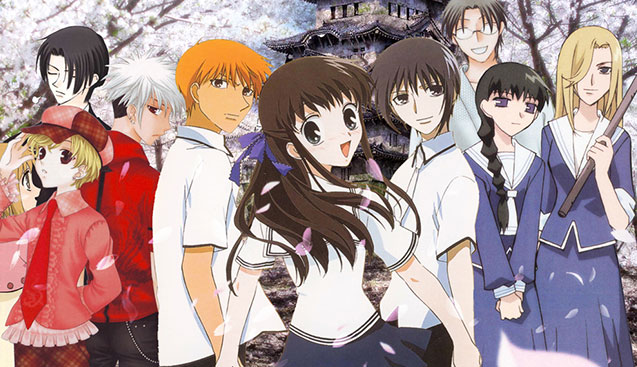 Released: 2001 (original) and 2019-2020 (remake)
Episodes: 26 (original) and 30+ (remake: currently airing)
Stream on Amazon or Funimation
Tohru Hondo is a kind girl in an unfortunate situation who becomes involved with the strange Soma Family. She learns that the family is cursed, and each member of the household is possessed by one of the 12 animals of the Zodiac! She helps each of them overcome their struggles, and learns about the importance of bonds as she overcomes struggles of her own with her new companions.
Fruits Basket evokes feelings of warmth and found family. Both the original series and the 2019 remake are charming, and Tohru, Yuki, Kyo, and the others are sure to capture your heart.
Tokyo Mew Mew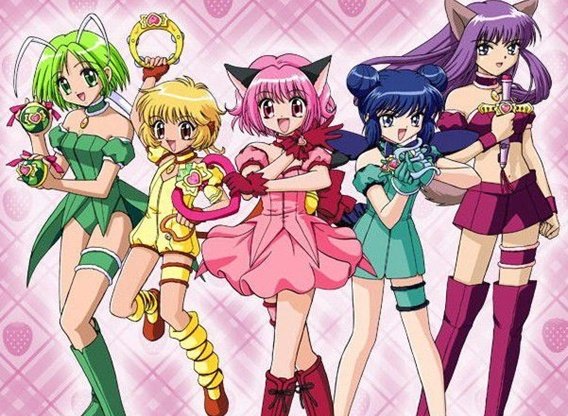 Released: 2002-2003 (original) and 2020 (new)
Episodes: 52 (original). 
The cute protagonist Ichigo Momomiya gains the powers of a magical catgirl and joins her four friends to save not just their home of Tokyo, but the whole world! Ichigo and the other Mew Mews must use their newfound animal powers to fight off alien parasites and defend their home while learning to work together and overcome challenges. 
Tokyo Mew Mew is a feel-good magical girl series that combines all the best qualities of shoujo anime. In honor of the 20th Anniversary, a new anime called Tokyo Mew Mew New scheduled for release in 2020, although not much is currently known about the new adaptation.
Ouran High School Host Club / Ouran Koukou Host Club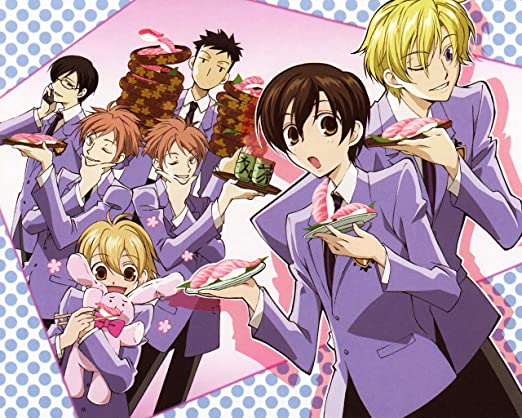 Released: 2006
Episodes: 26
Haruhi Fujioka finds herself in quite the conundrum- due to an unfortunate accident, she is forced to join her new school's host club! To fit in with the elite and handsome members of the club, she has to cross-dress and play the role of a charming host. 
A timeless classic that has won fans around the world, Ouran High School Host Club is a unique romantic comedy that both uses and challenges many of the key elements of the shoujo genre. Haruhi's journey is never boring, and the main characters are some of the most lovable and charming you will meet- you will surely fall in love with each of the Ouran hosts! 
Natsume's Book of Friends / Natsume Yuujinchou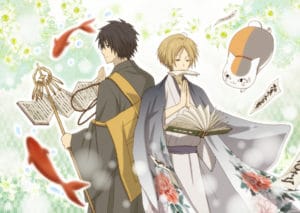 Released: 2008-2017
Episodes: 74
Takashi Natsume has struggled with his unique ability to see the spirits. Sent from one unwilling relative to the next, his life was filled with sadness. His story comes with a change of heart, as Natsume slowly learns to open up to others and befriend the spirits that live near his loving new family. Alongside the hilarious Nyanko-sensei, a powerful spirit disguised as a fat lucky cat, Natsume comes to terms with his ability and realizes that his powers may not be so bad after all.
While most shoujo anime feature a female protagonist, Natsume Yuujinchou offers a new perspective on many of the classic shoujo themes. You will fall in love with the gentle story and sweet characters as they discover the delights of both the Yokai and human worlds in this peaceful and melancholy tale. There are currently 6 seasons with 6 OVAs and a film.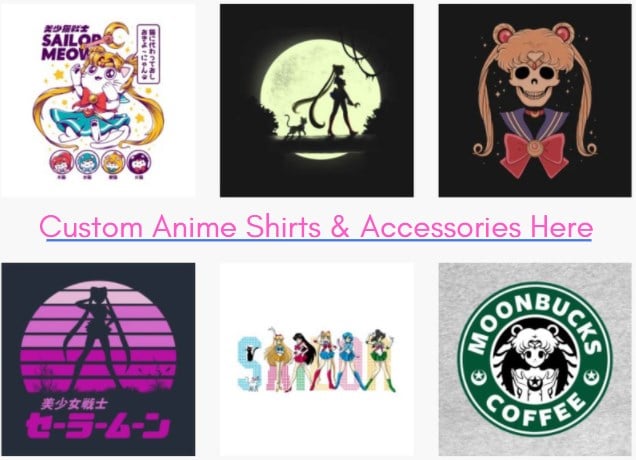 Kamisama Kiss / Kamisama Hajimemashita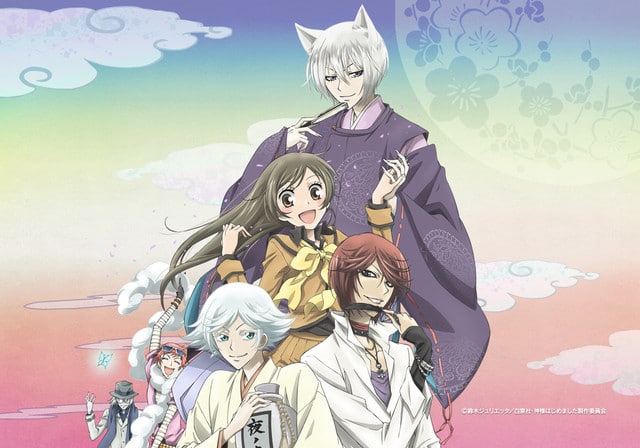 Released: 2012-2015
Episodes: 25
Suddenly finding herself homeless and penniless, the unfortunate Nanami Momozono puts aside her own difficulties to help others in need. Her kindness is rewarded by the gods, and she finds herself living in a shrine. She befriends the begrudging and handsome fox familiar Tomoe who lives there, and he decides to make her the shrine's Earth Deity! 
Kamisama Kiss will make you smile and fill your chest with butterflies as you watch the romance unfold between Nanami and Tomoe. Through heartfelt moments and the constant balance between yokai and humans, the series touches on heavier issues but stays light and enjoyable. Kamisama Kiss currently has two completed seasons in addition to several OVAs. 
Yona of the Dawn / Akatsuki no Yona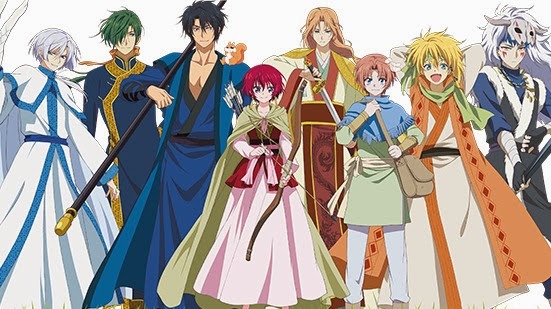 Released: 2014-2015
Episodes: 14
Yona, Princess of the Kouka Kingdom, has a life like a fairytale. But one day her dreams are destroyed as her long-time crush Su-Won murders Yona's kingly father in an attempt to steal the throne. Forced to flee with her loyal bodyguard Hak, Yona must rapidly wake up to the realities of the world and overcome her own emotions. The story follows her adventure as she pursues her destiny, becomes a powerful young woman, and falls in love anew.
Yona of the Dawn is classified as shoujo, but also crosses into other genres and delights with its combination of romance, action, and drama. The series deals with political unrest and the struggles of a princess forced to set aside a life of luxury to take back what is hers by force. Yona of the Dawn currently has one season and 3 OVAs available to watch.
Where to Watch Shoujo Anime?
Check out our guide to legal sites and apps you can use to watch shoujo and other anime genres.
——————————————————————————————
The shoujo genre is full of treasures- these are just a few of the best! What is your favorite shoujo anime? Let us know in the comments below! Happy watching!