12 Unique Japanese Kit Kat Flavors You Need to Try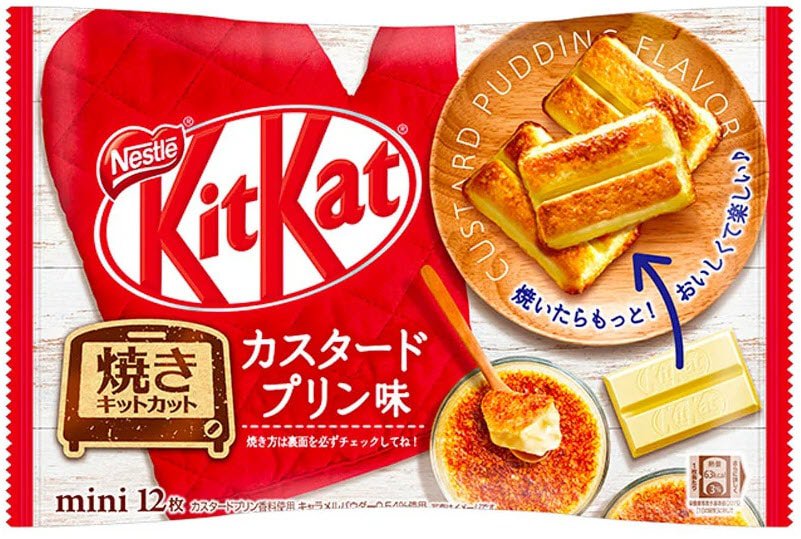 In some cases, we earn commissions from affiliate links in our posts.
The origin of Kit Kat, the chocolate-covered wafer bar, goes back to 1911 when British confectionery company Rowntree trademarked the term. It wasn't until the 1920s that production started, and became wildly successful.
Most people are familiar with the traditional Kit Kat which is milk chocolate over crispy wafers. There have been variations like white chocolate, dark chocolate, and mint. You might be surprised to hear there are a lot more Kit Kat flavors you've probably never seen. That is unless you've taken a trip to Japan.
Kit Kats were introduced to Japan in 1973 when Rowntree's entered an agreement with Japanese confectioner and restaurant chain Fujiya. In 2014, Kit Kat was the number one seller in Japan overall.
In 2004, Japan introduced the green tea flavored Kit Kat. There have now been over 300 seasonal and regional Kit Kat flavors. New and unique flavors come out all the time, so there's always something new to try.
12 of the most interesting Kit Kat flavors from Japan
Apple Pie Kit Kat: Apple Pie Otona No Amasa
Apple pie Kit Kat is a fall speciality with cinnamon and tart apple flavors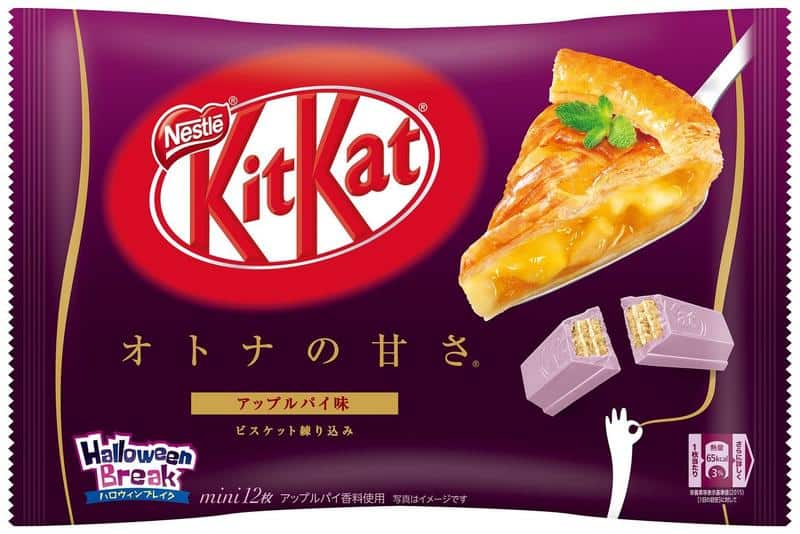 Matcha Kit Kat (Green Tea)
Matcha green tea is an everyday staple in Japan, so naturally, it was turned into a Kit Kat flavor.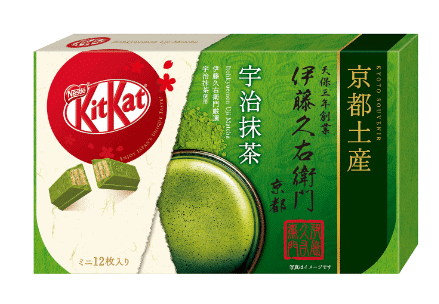 Onsen Manju Flavor Kit Kat
This Kit Kat is inspired by Japan a traditional treat sold near most hot spring (onsen) areas in Japan. Onsen Manju means "hot spring steamed buns". Sweet red bean paste between traditional Kit Kat wafers wrapped in light chocolate gives these the flavor like the steamed buns.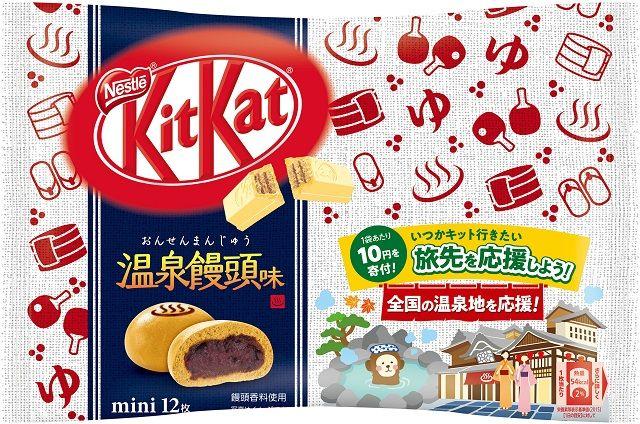 Ginger Ale Kit Kat
Yes, ginger ale as in the drink. The white chocolate bar is reported to smell exactly like ginger ale with a splash of lemon.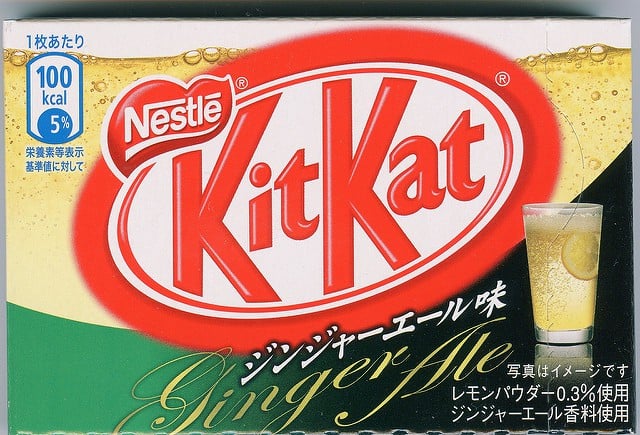 Baked Pudding Kit Kat
This Kit Kat is one of a kind. The wafers are meant to be baked in a toaster oven (very carefully). The top of the Kit Kat caramelizes like a creme brûlée adding a complex sweetness and crunch.
Red Chili Kit Kat
Many people are familiar with chili powder but aren't used to it in their Kit Kat. Just like the name sounds, these are milk chocolate coated wafers with red chili powder infused.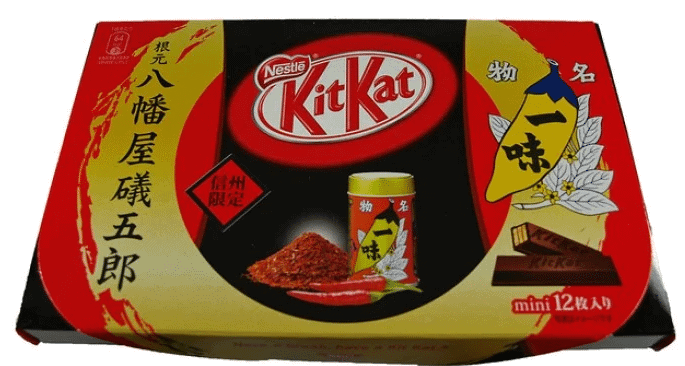 Sparkling Wine With Strawberries Kit Kat
Celebrate a special occasion with sparkling wine Kit Kat. The white chocolate coating tastes like sparkling white wine with a hint of fresh strawberries in the crunch wafers.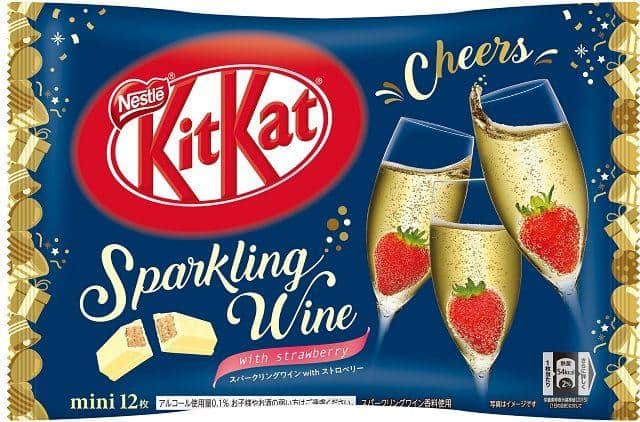 Citrus Mint Kit Kat
This Kit Kat flavor contains 2% lemon juice infused wafers covered with peppermint chocolate.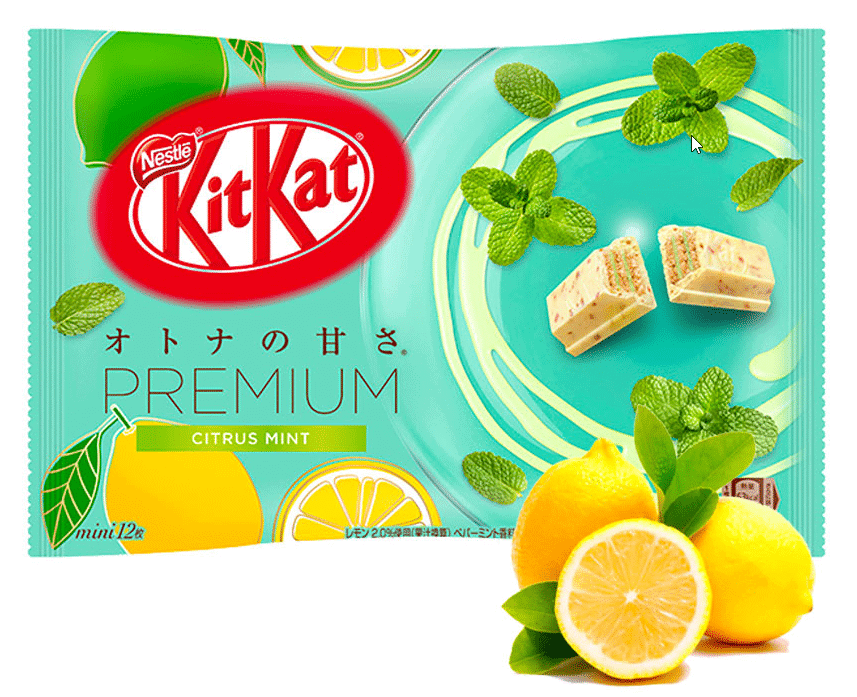 Sakura Sake Flavor
Sakura (cherry blossoms) season draws visitors from all over the world to marvel at the beautiful cherry blossom trees. It's only fitting that Kit Kat made a flavor related to it. These Kit Kat are a white chocolate coating blended with Japanese sake and contains .07% alcohol. The wafers are even made with real sakura leaf powder to give them a delicious cherry blossom taste.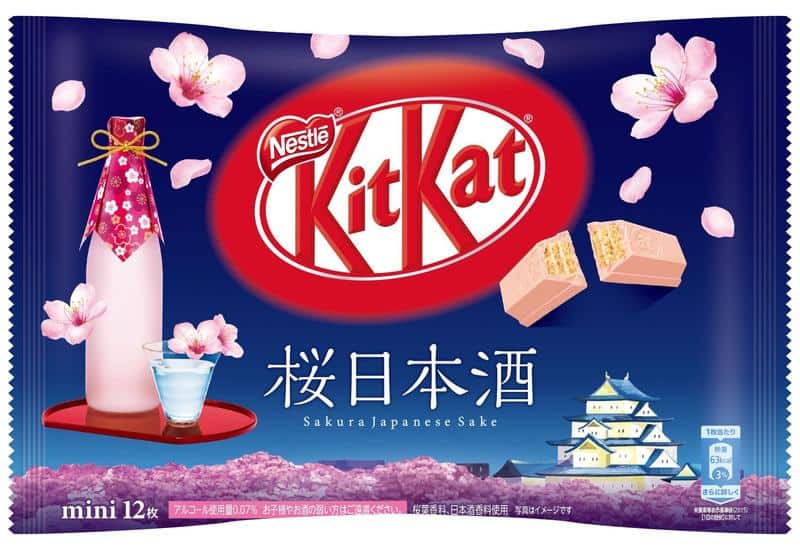 Banana Kit Kat
One of the Japan Regional collection flavors is the Tokyo Banana flavor. Chocolate coating over banana pudding wafers makes this a truly unique Kit Kat. They look like regular Kit Kat mini, but the two wafer sticks are joined at the end like a banana and are decorated in a special Tokyo Banana theme.
Sweet Potato Flavor Kit Kat
This Kit Kat is made with sweet potato flavored white chocolate that tastes like a creamy sweet potato pie filling.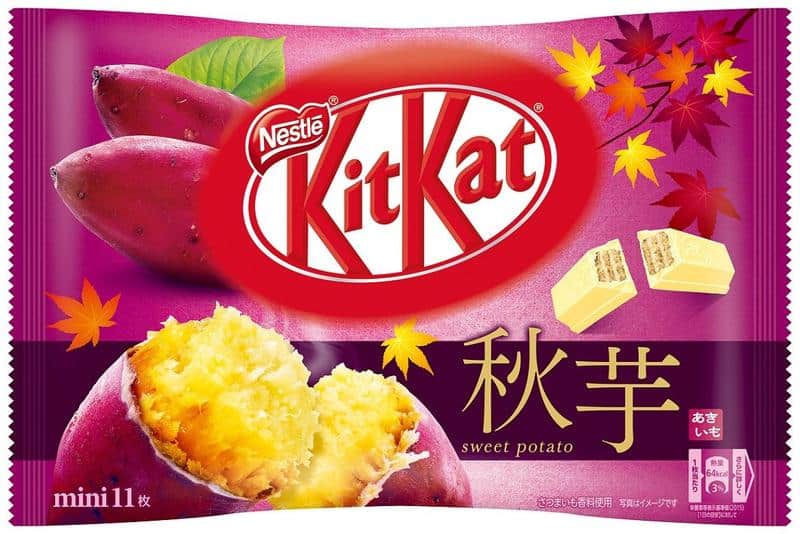 Chestnut Flavored Kit Kat
Limited edition fall Kit Kats are extremely popular. During the fall season in Japan, you can find many chestnut flavored foods and drinks.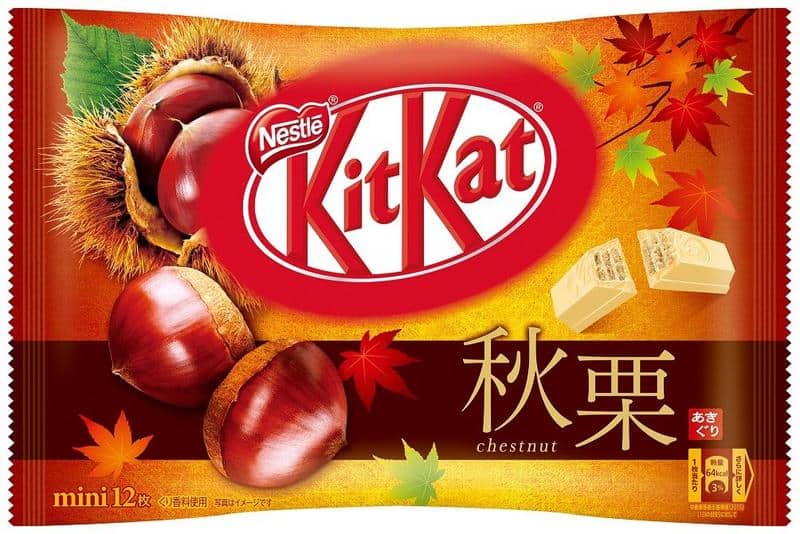 Have you tried any of these Kit Kat flavors from Japan? Let us know in the comments