Amazing Japanese Convenience Store Food – What to Expect at the Konbini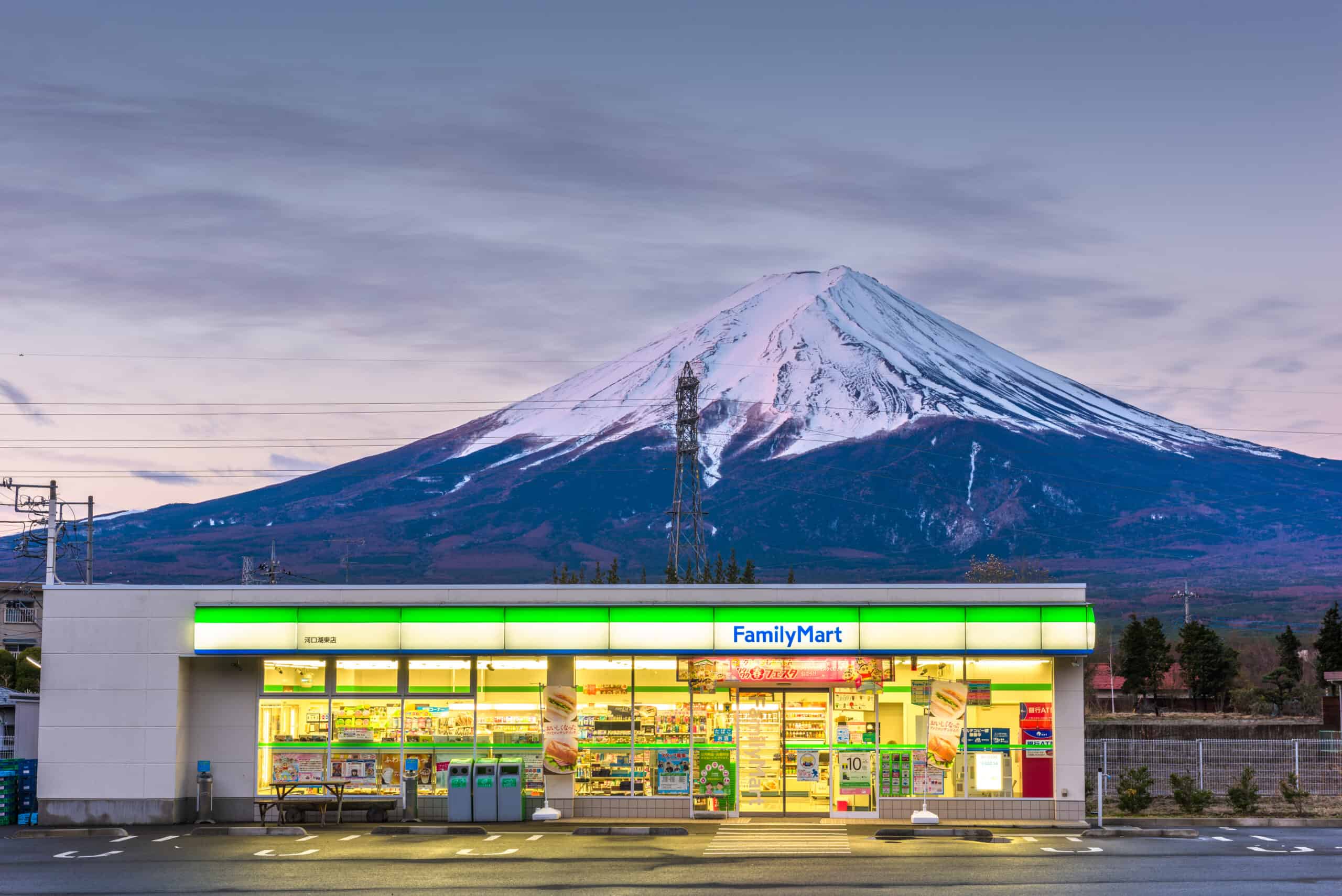 In some cases, we earn commissions from affiliate links in our posts.
A cheerful bell rings and staff members call out a polite welcome as you step through sliding doors and are met with a wave of warm, heavenly smells…
This may sound like the grand entrance you would expect at a luxury resort-– but it's actually the standard experience of popping into a local Japanese convenience store!
For first-timers, a visit to a konbini ("convenience store" in Japanese) might seem overwhelming. While you may recognize some of the foods and drinks on display from convenience stores back home, many of the products you spot here will likely surprise or even shock you.
Seeing a konbini for yourself is a must-do on your trip to Japan– read on to learn more!
——————————————————————————
The Japanese
Konbini
Experience
While convenience stores around the world can all be said to serve the same purpose– that is, offering services in a convenient way to the customer– Japan takes that concept to the next level. In Japan, convenience stores are often of a much higher quality than similar in-and-out stores or gas station shops in other parts of the world.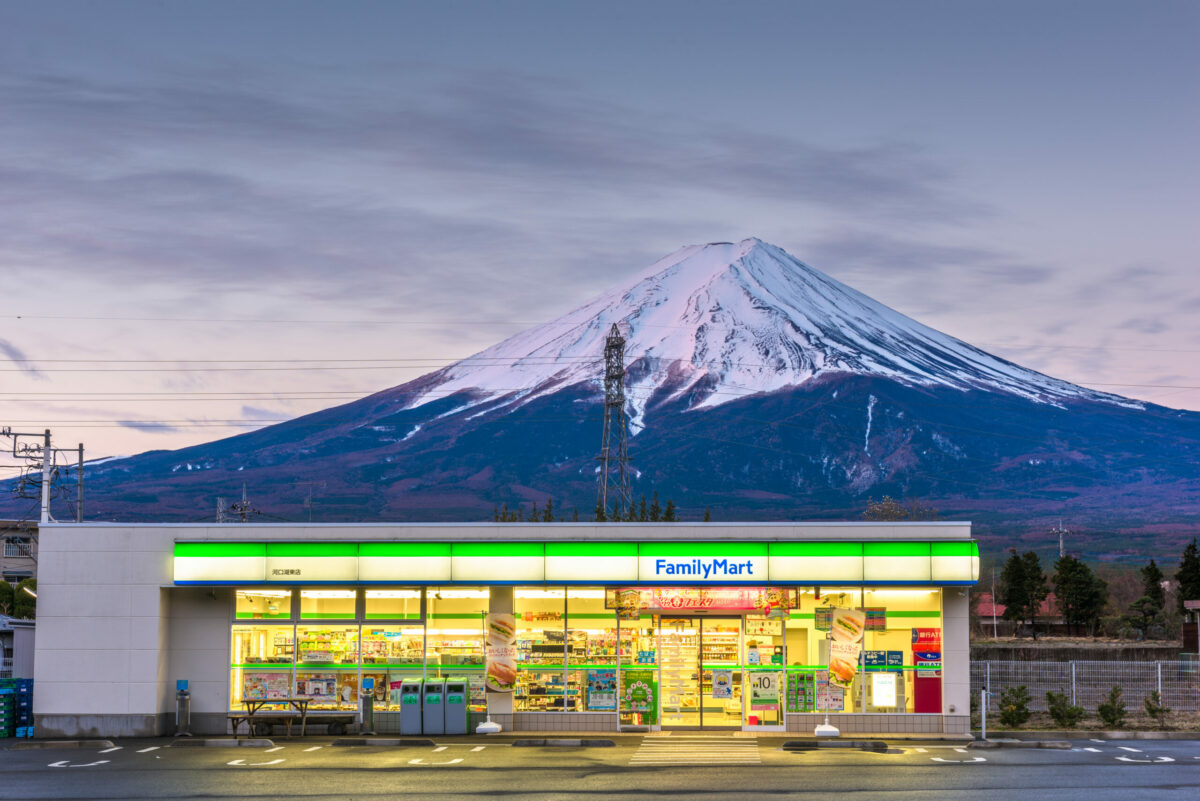 One of the first things you'll notice when you step into a konbini is that there is a lot more to do than just grab something to eat! You'll spot the standard in-store ATM to deposit or withdraw cash, but beyond that is a special photocopier where customers can print documents and make photocopies. Those living long-term in the neighborhood will also be able to pay certain housing bills (such as the water and electric bill) by speaking to staff at the counter.
Anime fans are frequent visitors to convenience stores in Japan not only for the impressive selection of instant ramen– konbini are hosts for the Ichiban-Kuji, a series of lottery games where players can win impressive goods from their favorite anime, manga, or video game series. You can also inquire with the store's staff to purchase tickets for various concerts, museums, and other events held across Japan.
Related: Japan Vault's Best Anime Recommendations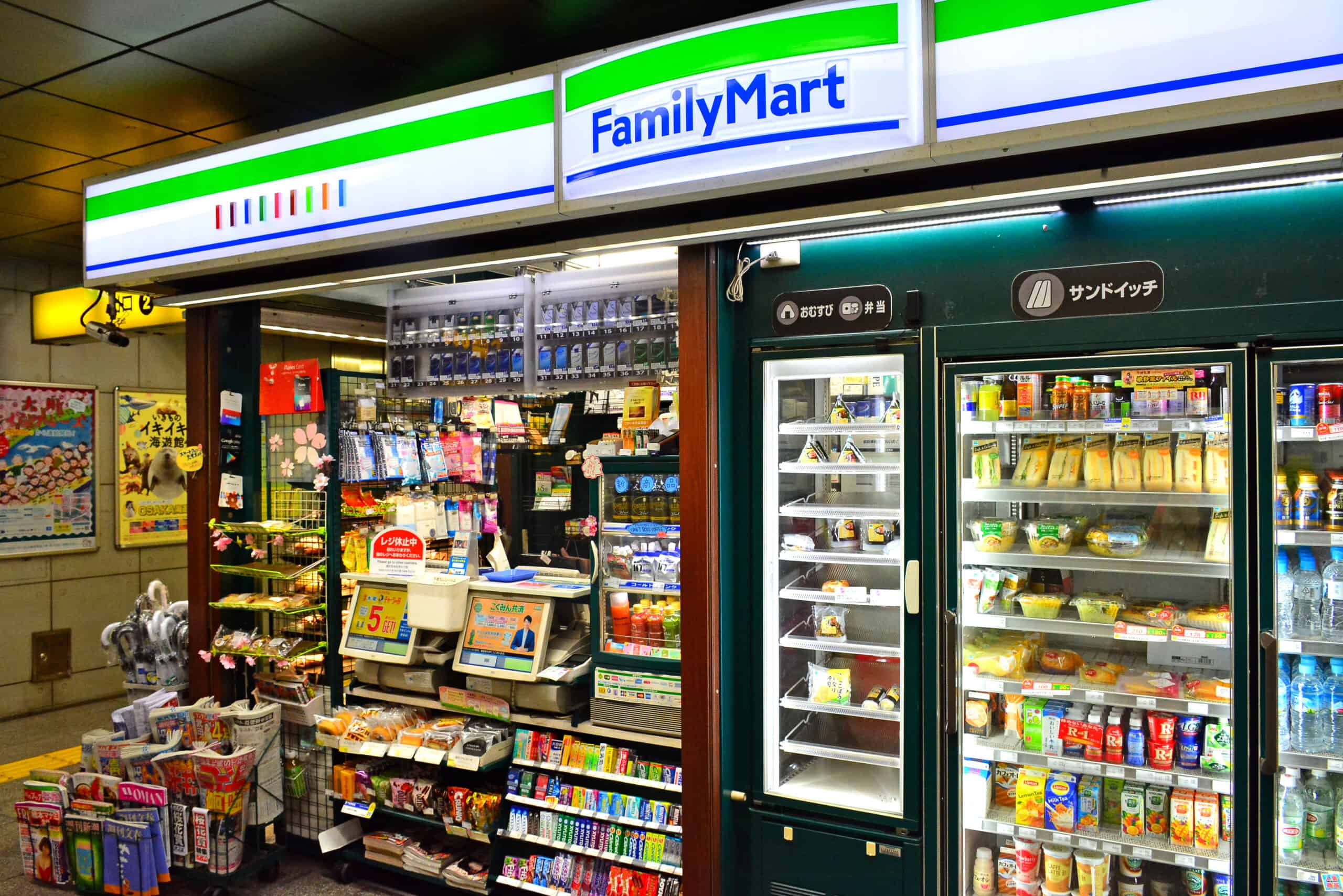 But don't let all of that distract you! While Japanese convenience stores are amazing in terms of the services they offer, most of these things will slip your mind when you catch sight of what you came in for– the food!
——————————————————————————
Amazing Japanese Convenience Store Food
Hungry? If so, the konbini is the place to be– there you will find hot food, cold food, and even a microwave and hot water dispenser available for customers to use. While you'll be able to find some of the same bottled drinks, chips, and candy bars you have at home, make the most of your experience by trying the goodies and delights unique to a Japanese convenience store.
Related: Where to Find American Comfort Food in Japan
Here are some of the most common surprising sweets and tasty treats on the menu at convenience stores in Japan! 
Oden
As you step into the warmth of a konbini one of the first things you are sure to smell is the rich flavors of oden– a seasonal broth with various steamed delicacies inside. Convenience stores in Japan often make a special place for a big vat of oden in the wintertime. 
Choose the size of your bowl or cup and select the items you'd like to eat. Choices usually include noodles, tofu, meats, and various types of vegetables. When you check out at the counter, you will usually pay per item added to your bowl.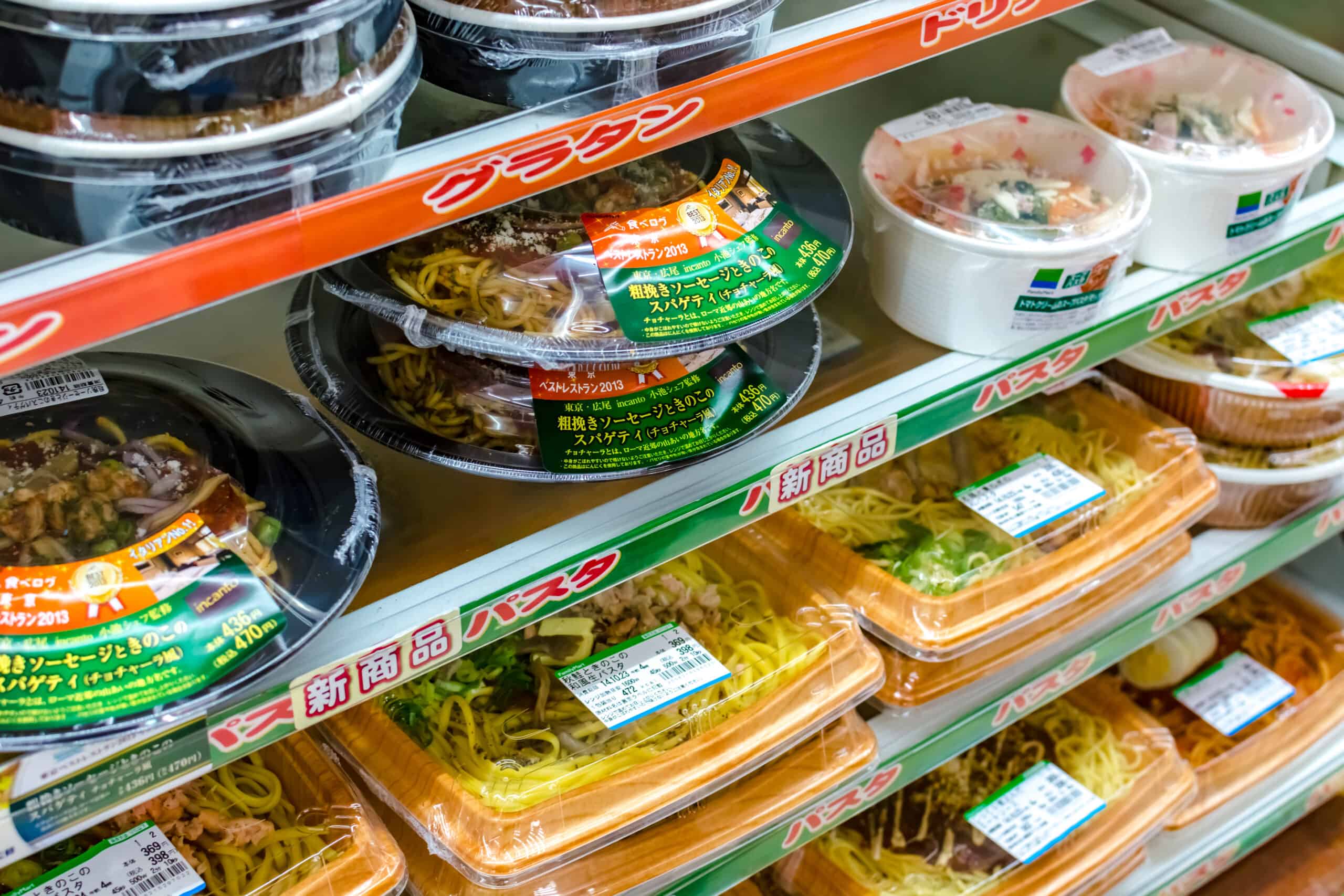 Bento Boxes
Convenience stores don't miss out on this classic to-go dish– bentou in Japan are both delicious and beautiful to look at. Search for the special area with bento boxes on display to find a huge variety of entire pre-made meals ready to go. 
Some can be enjoyed cold while others are meant to be warmed up either in the convenience store's microwave or back at your lodgings. No worries if you don't have chopsticks with you, as the staff will always have some nearby for those who want to eat on the go. 
Related: Chopstick Etiquette: What Should Know Before Visiting Japan
Onigiri
You may have seen these triangle-shaped rice balls make an appearance in your favorite anime or video game– they are a popular to-go snack in Japan! As such, they can be found in just about every convenience store.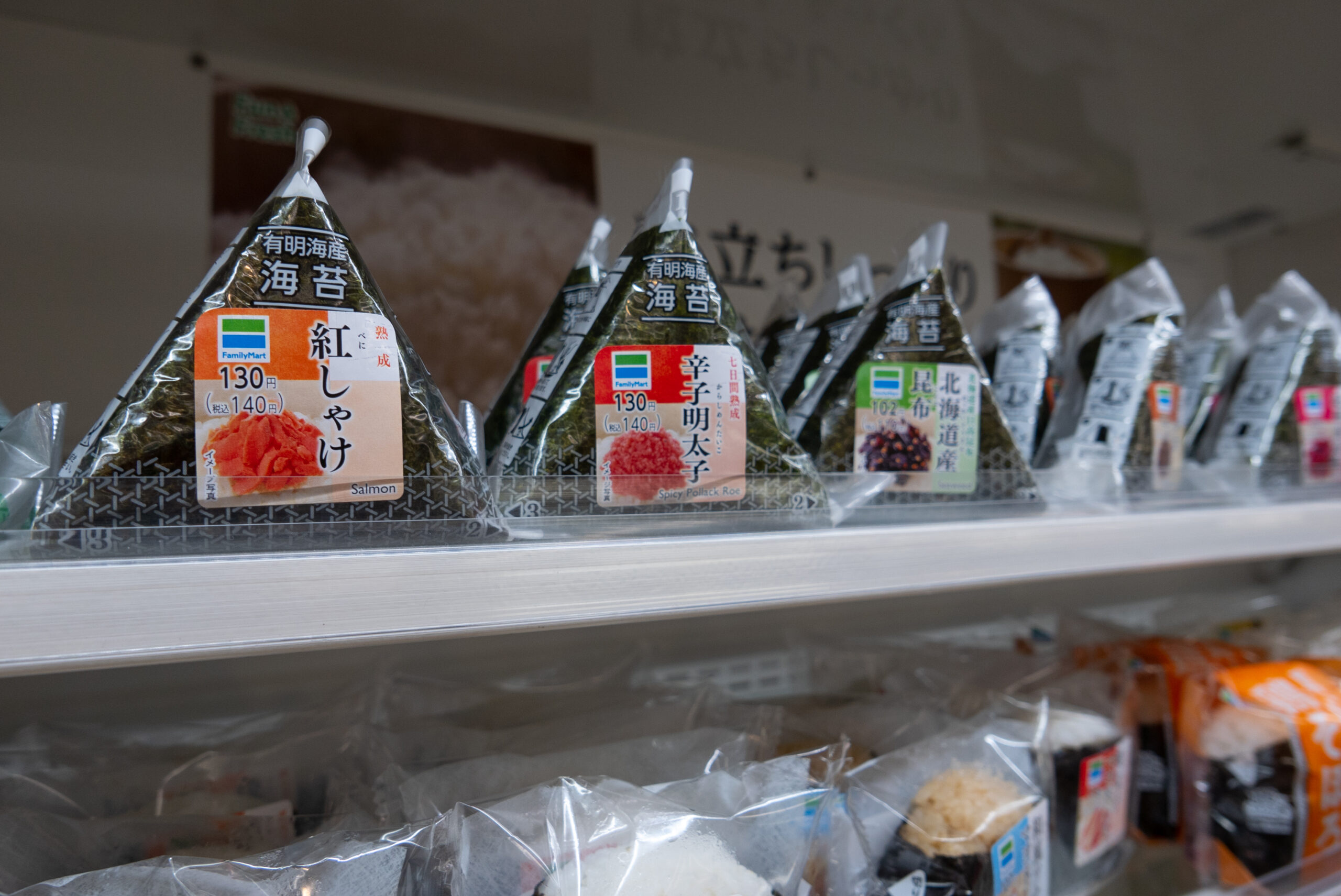 While you may sometimes find onigiri with a label written in English, if you don't speak Japanese you may find yourself having to pick randomly. There is a vast range of fillings inside rice balls, such as teriyaki chicken, salmon, tuna and mayo, pickled plum, and more. See how many types of onigiri you can try for yourself! 
Japanese sandwiches
Japanese convenience store sandwiches are legendary and definitely worth a try on your trip. You'll be hard-pressed to find a PB&J in Japan, but the thought won't even cross your mind when you see all of the delicious options you do have available! 
Try fluffy egg, rich teriyaki chicken, fried pork cutlet, ham and cheese, and more. Among the options you'll also spot some packages that look like they belong in the dessert aisle– don't leave Japan without trying a strawberry and cream white-bread sandwich!
Pre-made ice cream cones
No need to wait at the ice cream machine– head over to the freezer section at the konbini to find ice cream cones ready to go. While there are many types of ice cream treats for you to try, keep an eye out for the unique swirl cones. These treats are frozen in time– with the cone and the graceful swirl held inside a cap, you'd think they were just made moments ago!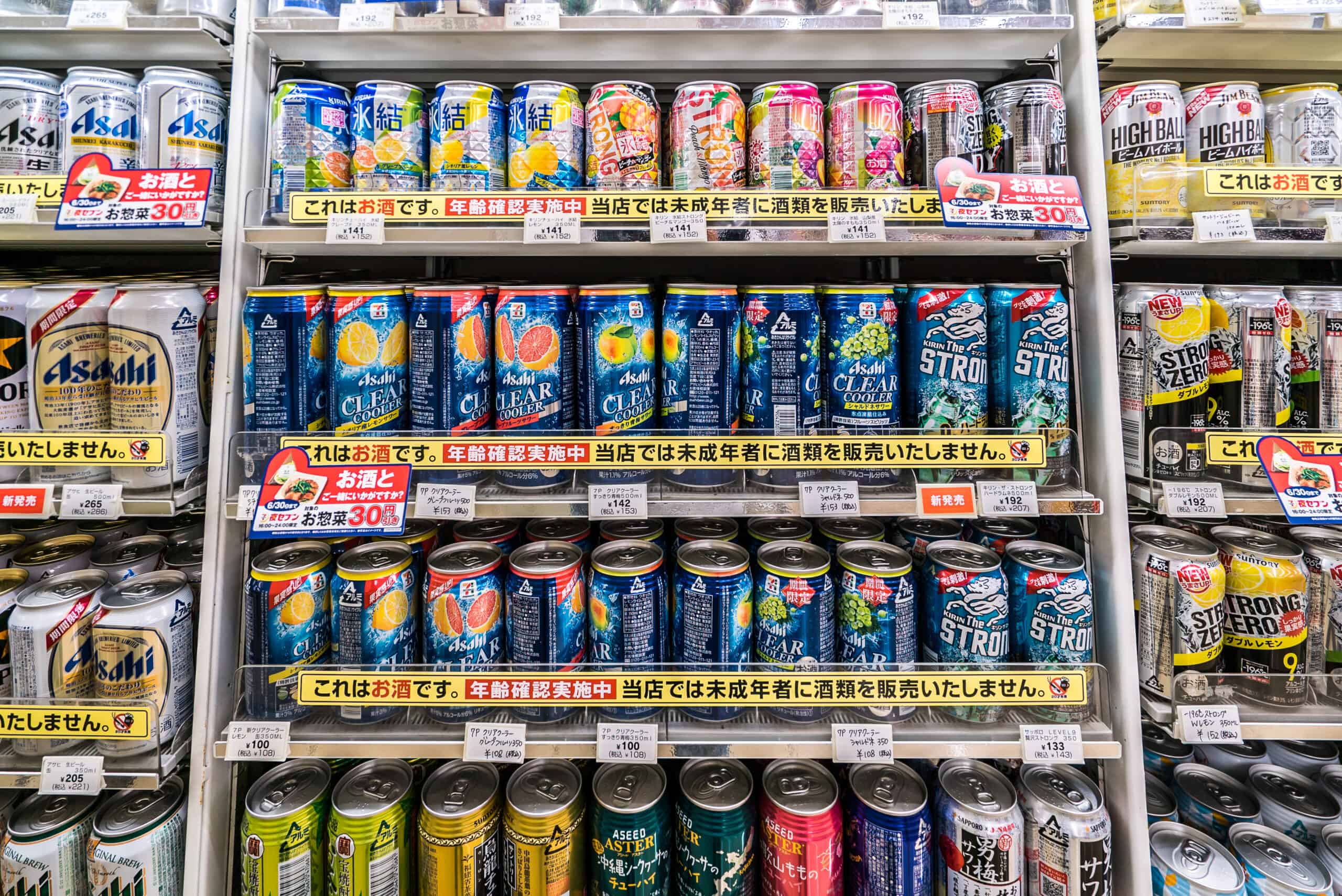 Cheeseburgers-to-go
Japanese convenience stores have ready-to-go cheeseburgers, but not where you'd expect them to. While you likely won't find a cheeseburger in the hot section by the counter, if you head deeper into the store you'll find cheeseburgers all ready for you on the open refrigerated shelves.
That's right– buns, meat, cheese, and sauces all piled up and ready for you to eat! It's as easy as grabbing a burger and digging it. 
Fried chicken
Walk up to the convenience store counter to find the hot food section. From hot dogs to steamed buns and more– there is a lot to choose from! One of the best things on offer is fried chicken. You can often choose how many pieces you'd like or buy a pre-packaged set. This is no soggy leftover chicken– konbini fried chicken is so good and crunchy, it could compete with KFC!
Hot potatoes
Steaming hot and ready to go! These potatoes are not the russet potatoes that need butter and salt to taste good. The sweet and purple potatoes popular in Japan have an earthy, natural sweetness that can be enjoyed as-is– no need to pack on any extras to enjoy these healthy treats!
While some convenience stores require the staff to serve you, other locations may have an open display where you can select your ready-to-go potato for yourself. 
Japanese sweets and candies
Skip over the candy bars you recognize from home and indulge in the local sweets. Japan is famous for having an amazingly wide and creative assortment of snacks– from sweetbreads to flavored candy bars, cheesecake buns and traditional snacks– they make a great treat (and a wonderful souvenir for friends back home)!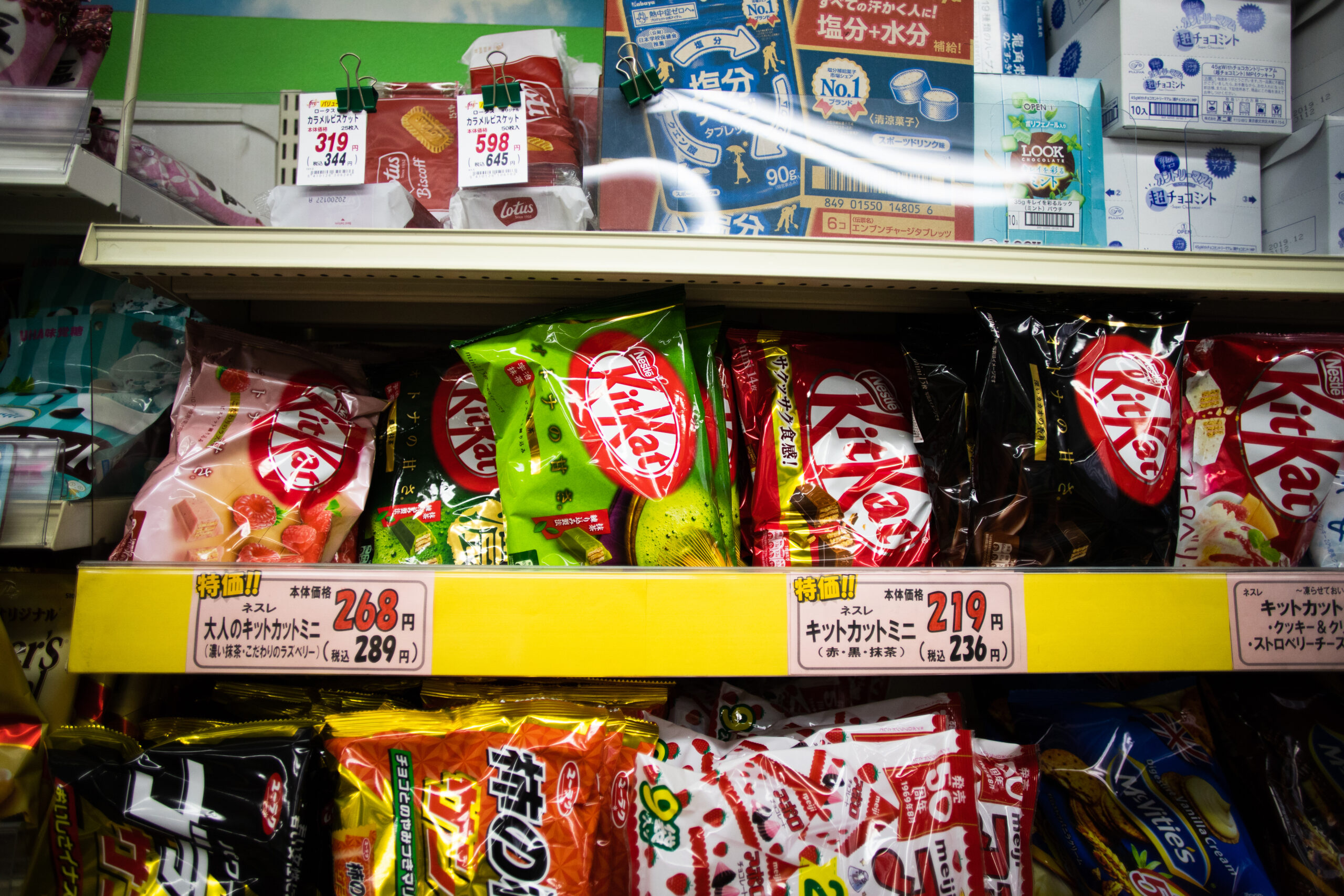 Something you can't miss is exploring the many local-only flavors of Kit Kat bars. Check out Unique Japanese Kit Kat Flavors to get an idea of what you can expect to find. 
——————————————————————————
Japanese Convenience Store Chains
Ready to try Japanese convenience store food? Luckily, you have many different options to choose from. Some of the most popular chains of convenience stores in Japan include Seven Eleven, Circle K, Lawson, Daily Yamazaki and Family Mart.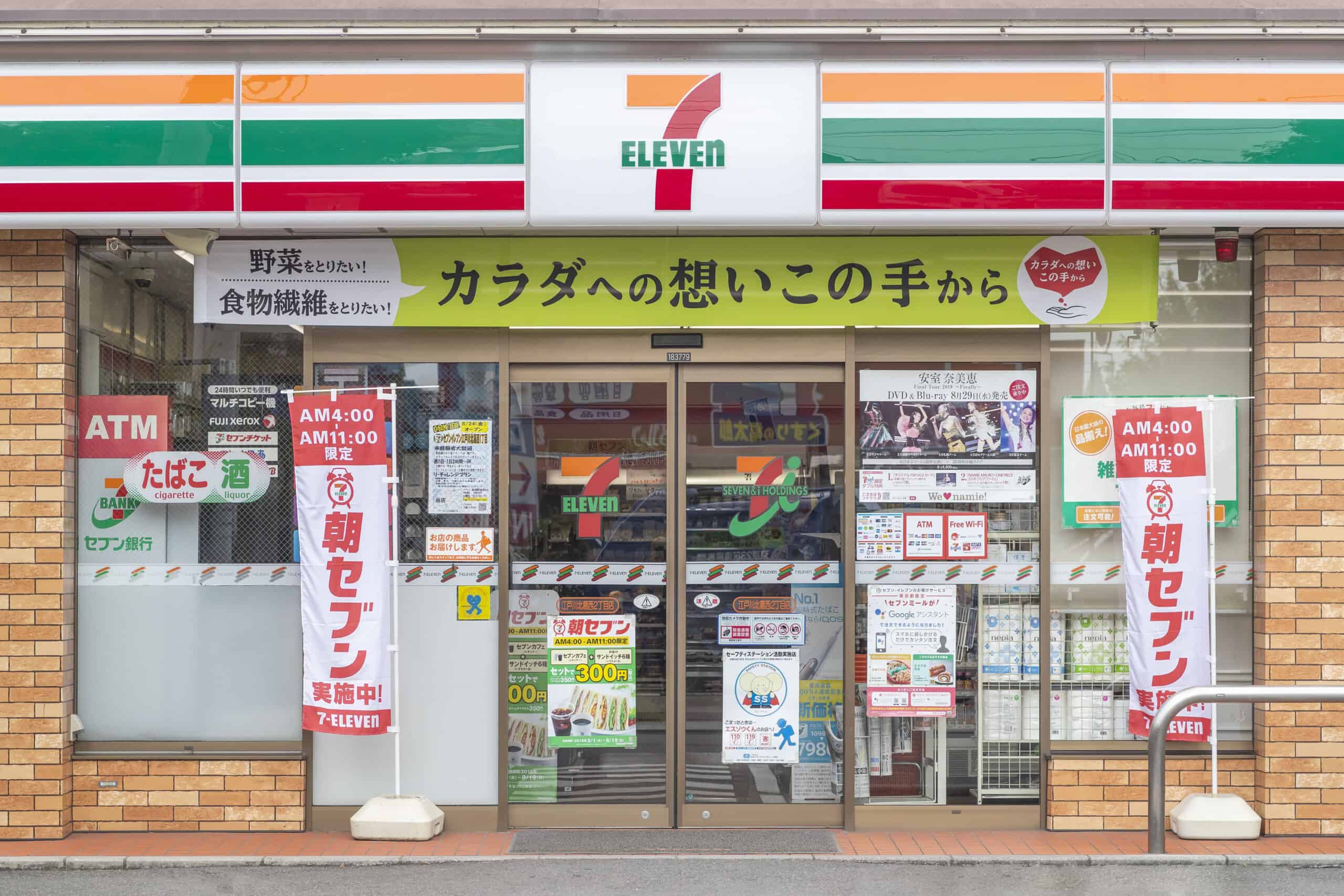 While each one has its own unique 'flavor', all of them are sure to have uniquely Japanese delights inside! 
The best part is that when you've got a craving, you'll never have to go far– with over 50,000 locations, there is practically a konbini on every street in Japan! And as most convenience stores are open to guests 24/7, you'll never be stuck without your midnight snacks.
——————————————————————————
Like many things in the Land of the Rising Sun, sometimes you need to see it (or taste it) to believe it for yourself! On your next trip to Japan, don't miss out on trying curious and delicious Japanese convenience store foods for yourself. 
But whether you're planning to eat at a restaurant or a convenience store, be sure to study up on your Japanese customs so you can show off your good manners and remember to say: Itadakimasu (Bon appetit) before digging in!
Have you been to a Japanese convenience store? Would you like to experience a konbini for yourself someday?
Let us know in the comments below!