Does Japan Celebrate Christmas? A Look at Christmas in Japan
In some cases, we earn commissions from affiliate links in our posts.
In a land of geishas and sushi, temples and anime, it may seem like the largely Western holiday of Christmas doesn't quite fit the picture. But while Japan is a country with rich culture and traditions of its own, it also has a long history of adopting things from other countries. In Japan, when traditions and ideas are borrowed from abroad, they are almost always adapted to better suit Japanese society.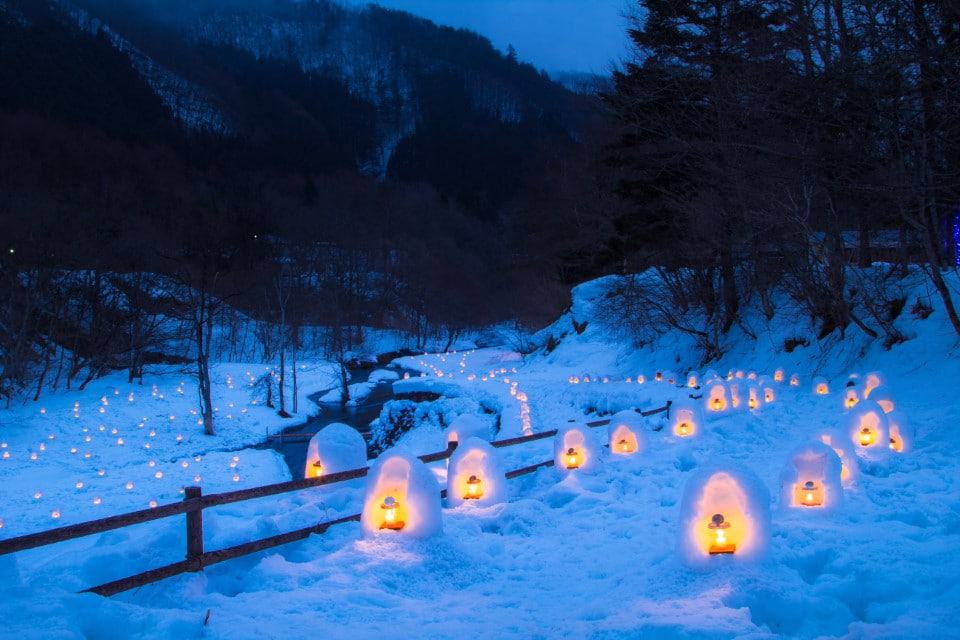 So does Japan celebrate Christmas? And if so, how is Christmas celebrated in Japan? Read on to experience Christmas with a Japanese twist!
A History of Christmas in Japan
As a largely Buddhist and Shinto country, Christianity and its holidays are not native to Japan. Christianity slowly became known to the Japanese over the 19th and 20th centuries as the country opened up during and following the Meiji Restoration period. Today, only about 1% of the Japanese population identifies as Christian. 
Due to the very different religious landscape, Christmas does not have the status of being a religious holiday in Japan. Christmas also does not appear on Japan's List of National Holidays, is not a day off from work, and is not celebrated by everyone (although businesses are certainly on board with having another commercial holiday!)
In many regards, Christmas in Japan is treated similarly to how Halloween is in the USA. Many Japanese people see Christmas as being a fun day and cute celebration that is more about enjoying the occasion rather than having to follow any strict traditions or rules. Christmas in Japan is not even largely about family– it's actually more popular with couples and friends!
So how do the Japanese celebrate Christmas? Keep reading– it's time to gleefully open up some modern Japanese Christmas traditions.
KFC Christmas in Japan
Of all of Japan's unique Christmas-time traditions, eating at KFC has certainly become the most symbolic. Kentucky Fried Chicken Restaurants across Japan are swamped at the holiday as nearly 4 million Japanese people flock to get their buckets of chicken.
It is believed that this tradition was started in the late 1900s when the manager of the first KFC in Japan began a Christmas marketing campaign. It was a clucking success and since then, a KFC bucket of chicken has been the go-to "Christmas dinner" in Japan. 
And don't look for Santa Claus– look for Santa Sanders! The KFC mascot Colonel Sanders has become a symbol of Christmas nearly as much as his fried chicken. During the holiday season, the Colonel will appear in advertisements dressed up to look like Old Saint Nick. So when you walk up to KFC for your Christmas meal, don't be too surprised if you find a lifesize statue of the Colonel all decked up for the holiday. 
Related: Where to Find American Comfort Food in Japan
Japanese Christmas Cake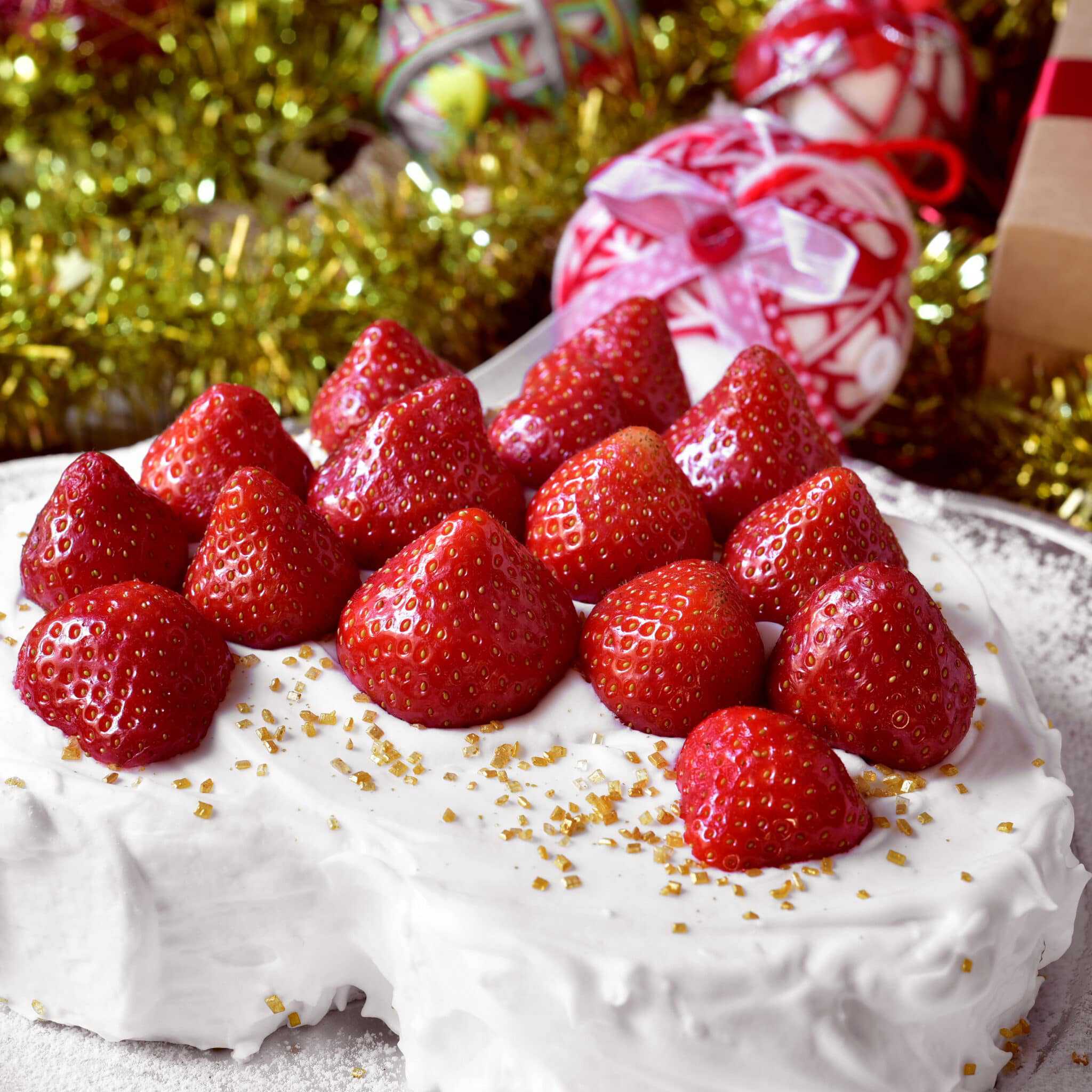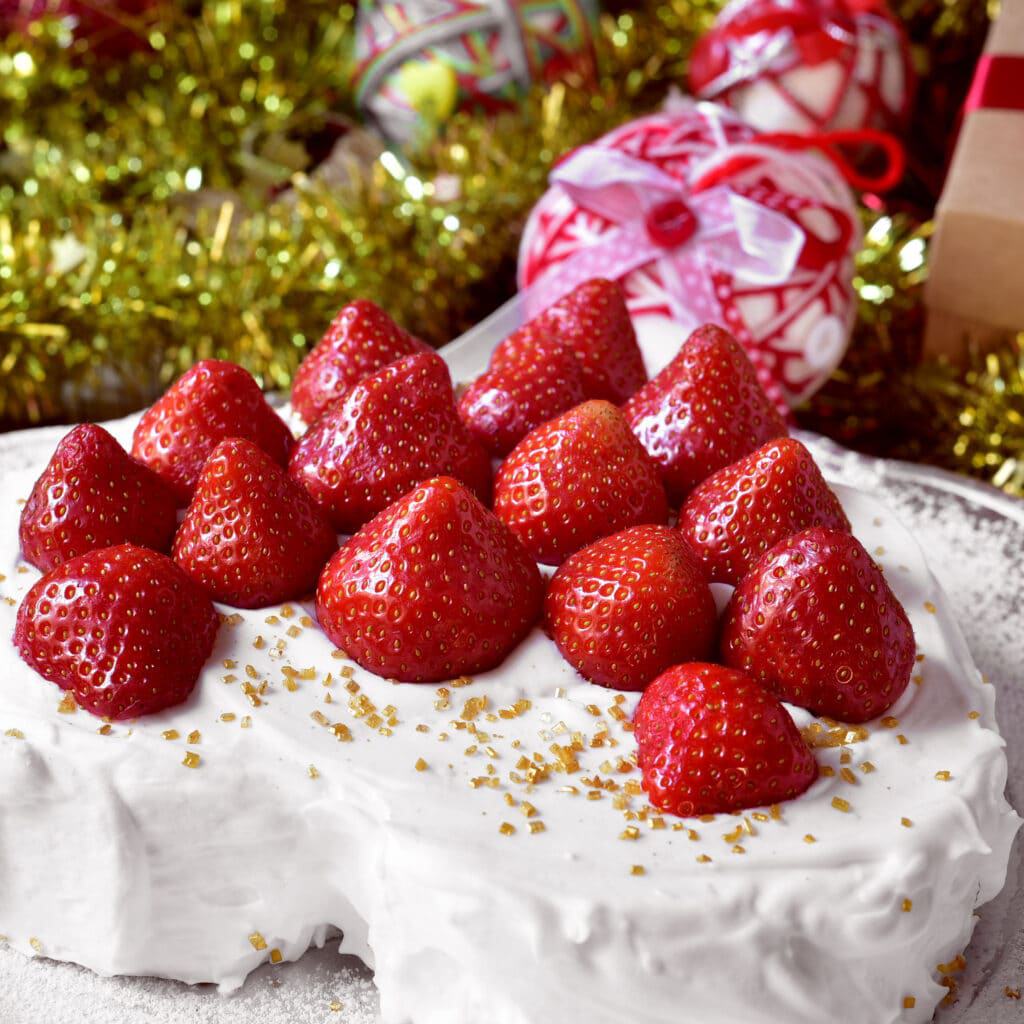 At first sight, it's a cake that looks almost too good to be real– a picture-perfect piece of art with adorable decorations and dusted with powdered sugar "snow" for an extra holiday-esque touch. It's a style of cake that isn't made with traditional Japanese methods, but rather a result of Japan's fascination with foreign cuisine. Japan's culinary scene has many ties to France, especially when it comes to baked goods and confections.
The standard Japanese Christmas cake is made from a fluffy sponge cake, whipped cream frosting, and perfect strawberries. To give it that signature look, it is dusted with powdered sugar and topped with cute decorations. If you'd like to pick up a lovely holiday cake for yourself in Japan, head to a local bakery, confectionary shop, or even the neighborhood supermarket. 
Christmas Markets in Japan
Picture cozy wooden kiosks gathered around a glowing Christmas tree and the smell of spiced wine and warm pretzels. As vendors sell Christmas ornaments and traditional European crafts to the backdrop of singing choirs and jolly seasonal tunes, you may forget where you are- until you look up and see Tokyo Tower!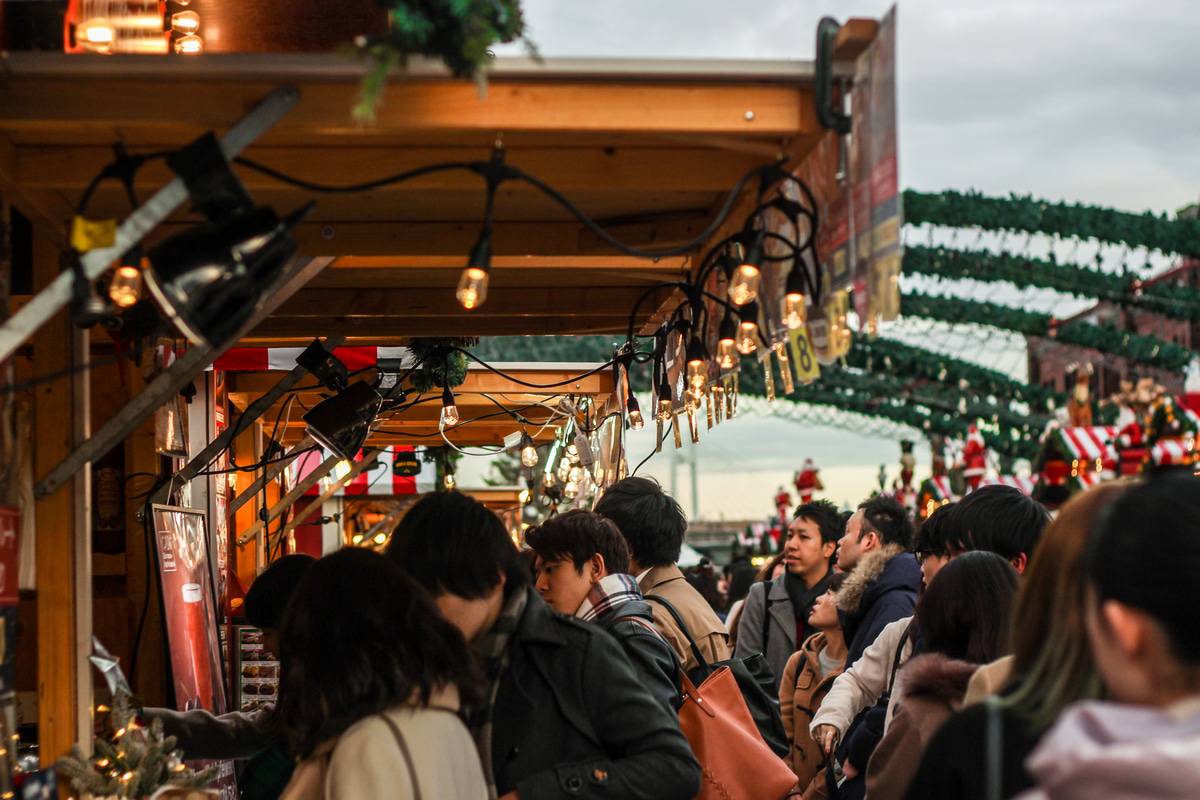 Japan has somewhat of a crush on a European aesthetic and when Christmas came to Japan, the picturesque idea of Christmas markets wasn't far behind. There are numerous Christmas markets to visit in Tokyo, such as the Roppongi Hills Christmas Market and the Ikebukuro Christmas Market. Those who are outside of Tokyo don't have to miss out on the holiday fun, as there are also seasonal markets around the country. Check out the German Christmas Market in Osaka and the Nagoya Christmas Market among others.
Giving Gifts During Christmas in Japan
While Christmas in Japan did not originally require giving gifts like Western celebrations do, Japanese retailers and businesses have largely promoted the concept. Today, Japan does do some gift-giving at Christmas, but it is still not widespread or even expected.
That being said, if you are lucky enough to be invited to a Christmas party in Japan, it would be a good idea to bring along some small gifts with you. Bringing a gift for the host is standard, however, and not something reserved for holidays. Any time you are invited into someone's house in Japan, it is very good manners (and often expected!) that you will bring a small token of your appreciation for the invitation.
Related: Learn about Japanese Customs
Christmas Lights and Decorations in Japan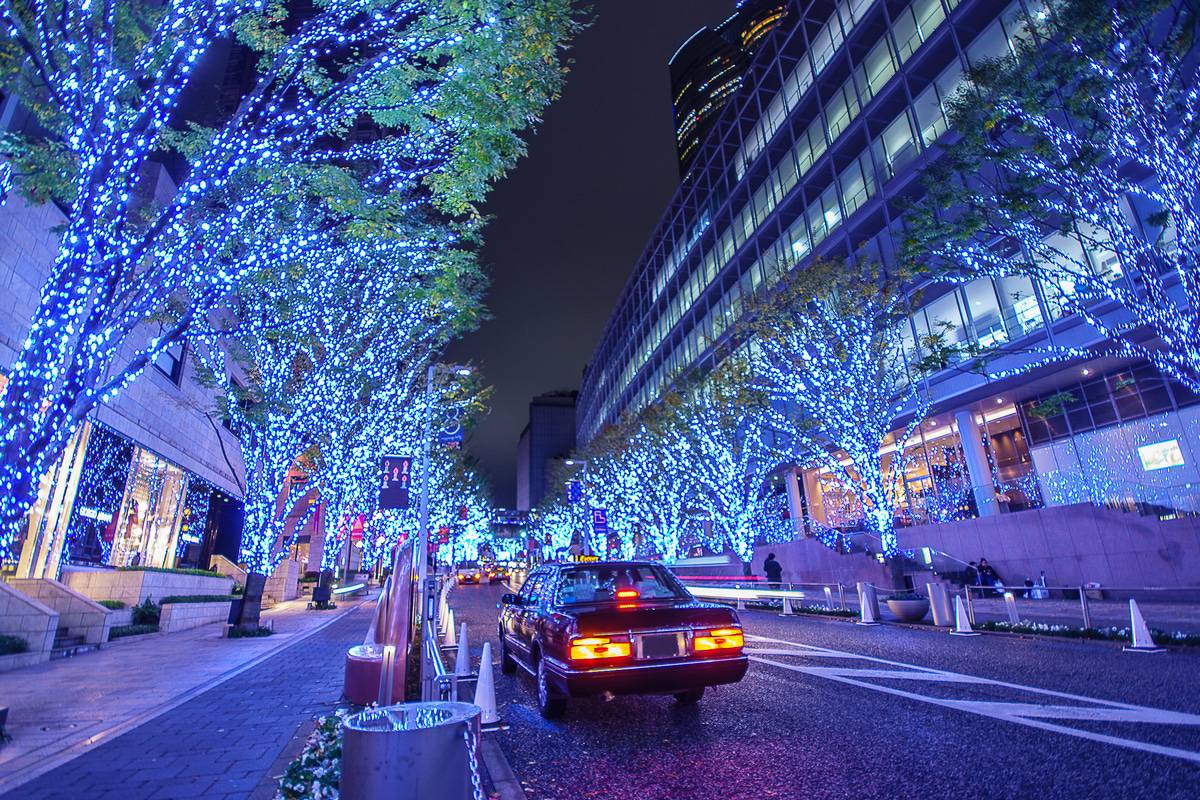 From night visits to temples to seasonal illuminations for sakura trees and autumn foliage, Japan loves an occasion to light things up. Christmas is no exception– when it comes to seasonal light shows, Japan sets a very high bar!
As a beloved winter-time activity, Christmas and winter-themed light shows run across the country during the darkest months of the year. One of the most popular is the Sapporo White Illumination that takes place in several locations across the capital of Hokkaido. But you don't have to be in the northern area to see the lights, as cities across Japan host light shows of their own. Some of the largest and most well-known seasonal light displays can be found on this list of Japanese Winter Illuminations.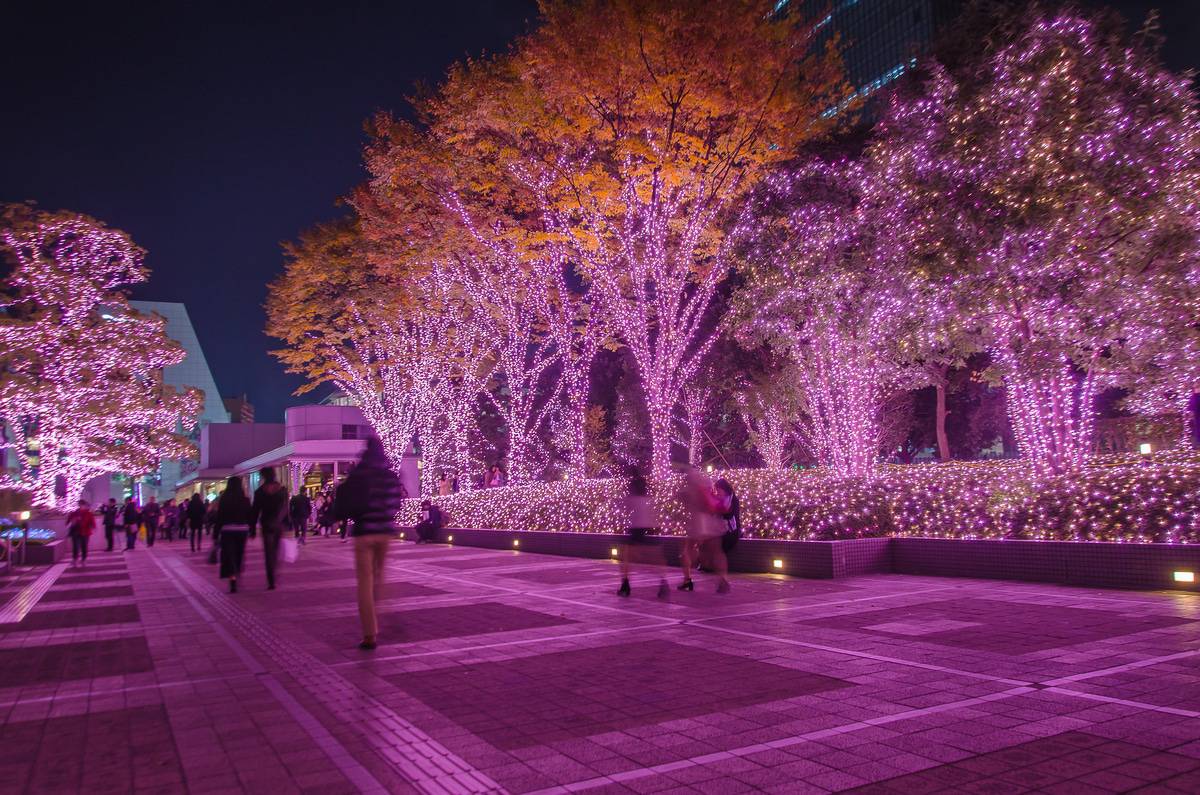 After exploring the unique qualities of Japanese Christmas, you now have a pretty good idea of the differences and similarities between Christmas in Japan and Christmas where you live. The seasonal traditions in Japan may not be exactly what you are used to back home, but it is still very possible to have a Happy Holiday while on holiday in Japan.
Would you celebrate Christmas in Japan? What do you think about eating KFC and cake to celebrate the holiday? Would you like to learn about other holidays in Japan?
Related: A Look at Japanese Valentine's Day Traditions
Feel free to leave your thoughts in the comments below!
メリークリスマス!
(Merii kurisumasu)
Merry Christmas!